The following is a list of pet foods approved for Passover 2018 when produced in the U.S. Products with identical names from foreign countries may have different formulations, thus compromising their Passover status. Since formulas are subject to change, make sure to check all labels. There should be no chometz listed. A product listing both meat and dairy ingredients may not be used any time during the year. (See "Feeding Your Pet: Barking Up the Right Tree" for more information.)
Cats
Blue Wilderness Grain Free (dry): Adult (Duck, Indoor Chicken, Rabbit, Red Meat, Salmon, Trout, Weight Control), Kitten (Chicken)
Evanger's: When bearing cRc Passover approval.
Friskies (canned): Paté Chicken and Tuna Dinner, Paté Classic Seafood Entrée, Paté Country Style Dinner, Paté
Mariners Catch, Paté Salmon Dinner
Kirkland (Costco) (dry): Healthy Weight Indoor Adult, Maintenance Chicken & Rice, Natures Domain Salmon
Meal & Sweet Potato
Merrick Grain Free Limited Ingredient Diet (canned): Real […]

All STAR-K Establishments
All STAR-D Establishments
Stores in the Baltimore Metropolitan Area
7-11 Fords Lane, Hooks Lane, Old Court Road (at Greenwood), Reisterstown Road (near Slade Ave)
A-Z Savings 6307 Reisterstown Road
BJ's
Colonial Liquors
Costco
CVS
Dugan's Liquor
*Dunkin Donuts 1508 Reisterstown Road (at Old Court Road), 7000 Reisterstown Road (near Fallstaff Road)
Food Lion
Petco
Petsmart
Rite-Aid
Royal Farms
Sam's Club
Save-A-Lot
Savings Center 4003 Seven Mile Lane
Seasons
Seven Mile Market
Shoppers Food Warehouse
Shoprite 37 Aylesbury Road, Timonium
Trader Joe's
Walgreens
Walmart
Wegmans
Whole Foods
Wine Loft
For updated information, regarding stores where chometz may be purchased, please see www.star-k.org/passover.
* Only these two locations of Dunkin Donuts are under the certification of Rabbi Sholom Salfer.
Please note that it is permissible to purchase products at these Dunkin Donuts on Motzei Pesach,
April 7, ONLY AFTER 9:40 p.m. (this time meets the requirement of בכדי שיעשו.
Consumers in other communities should check with their local Vaad HaKashrus for regional store information.
Purchasing Chometz After Pesach from Giant, Safeway & Target in Baltimore
Due to issues regarding possible Jewish owned distributors, […]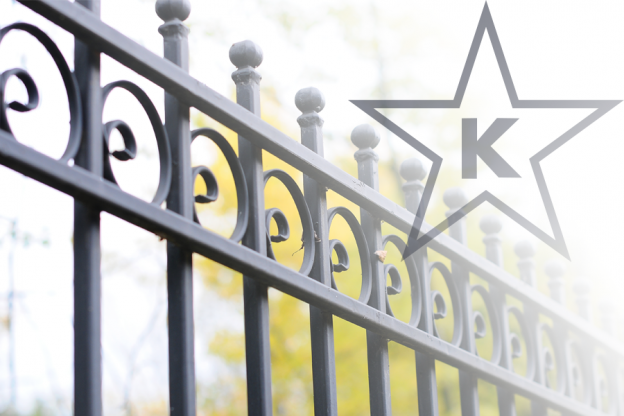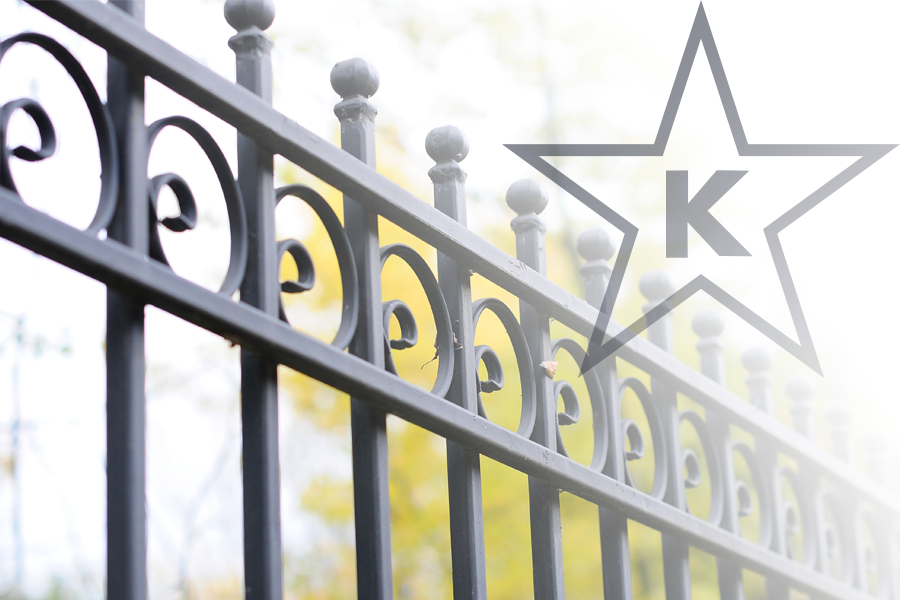 Q: Under which circumstances is a person obligated to erect a fence around the roof of his house?
A: The Torah in parshas Ki-Setze states, "When you build a new house make a railing for your roof, and you shall not bring blood on your house if someone falls from there".1 The Torah requires one to build a maakeh – a fence – around a flat roof that people walk on, so as to protect them from falling. The mitzvah applies not only to someone who builds a house but also to someone who buys, inherits or is gifted a house.2 A person who rents a house is also required to build a maakeh if the owner has not already done so.3
A maakeh has to be strong enough that a person could lean against it without falling, and it has to be ten tefachim high.4 This measurement is 40 inches according […]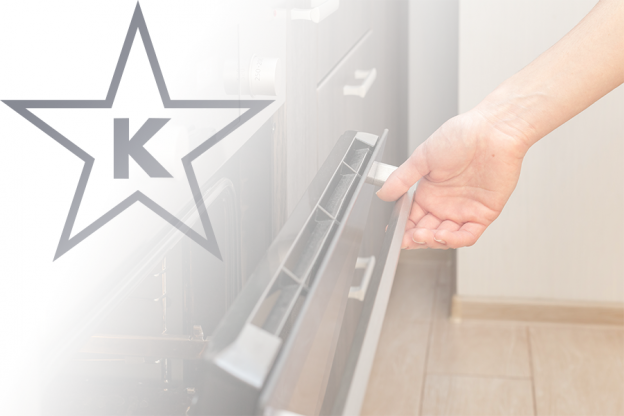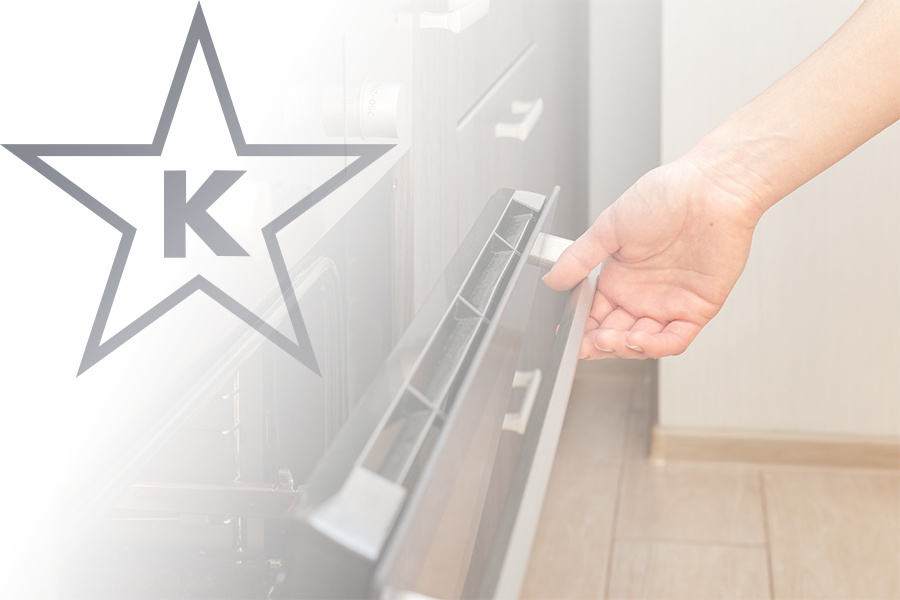 KitchenAid 1996:
Dear Rabbi Rosen,
The STAR-K KitchenAid Sabbath Mode project had been evolving for 2 ½ years. This novel venture was initiated by KitchenAid to address the needs of the Sabbath observant Jewish community that would not be able to use the new age KitchenAid ranges and wall units due to the new electronic technology and advanced features.
Jewish Sabbbath observance does not permit the kindling or extinguishing of a fire or the cooking of food on Sabbath. Jewish Holiday observance does not permit the creation of a new flame, but cooking and adjusting fire as needed for cooking is permitted.
The issues that KitchenAid engineers had to address in order to create a user-friendly oven for the Sabbath observer were the following:
1. Could the 12-hour automatic shutoff be bypassed?
2. Could the oven be opened without lighting an icon on the control […]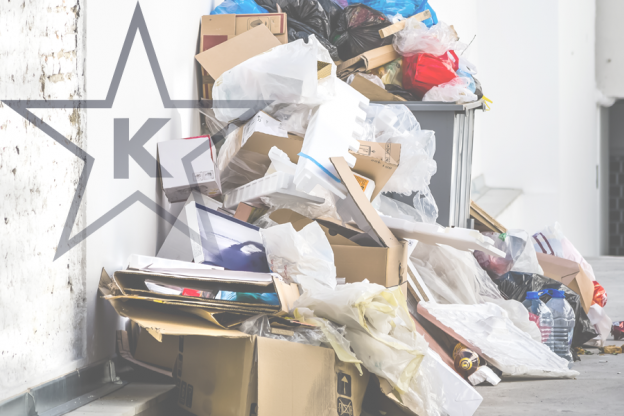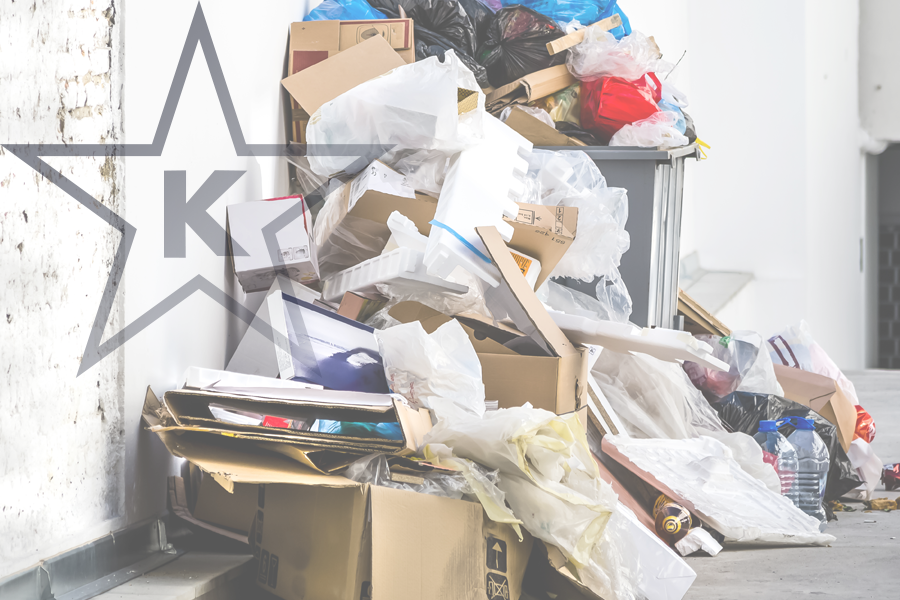 Shockingly, the Natural Resources Defense Council reports that about 40% of all food in the United States goes uneaten; it is either left to rot or tossed in the garbage. In fact, 7% of all food doesn't even make it out of the farm, and a significant amount doesn't even get picked because it doesn't meet standards for color and shape! One industry estimate claims that an average of $2,300 of food products are discarded each day by individual grocery stores due to impending expiration dates. American families throw out between 14-25% of the food and the beverages that they purchase, and restaurant diners leave about 17% of their food uneaten.1
Of course, we know the Torah teaches us that we need to be careful and not wasteful. We also know that we are not just talking about wasting food. We are charged to appreciate every chair, book and bobby pin […]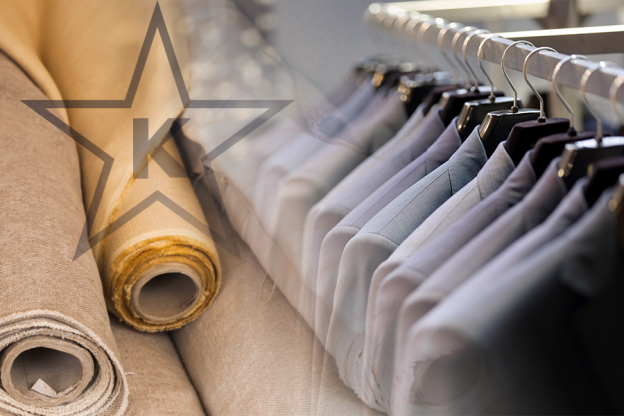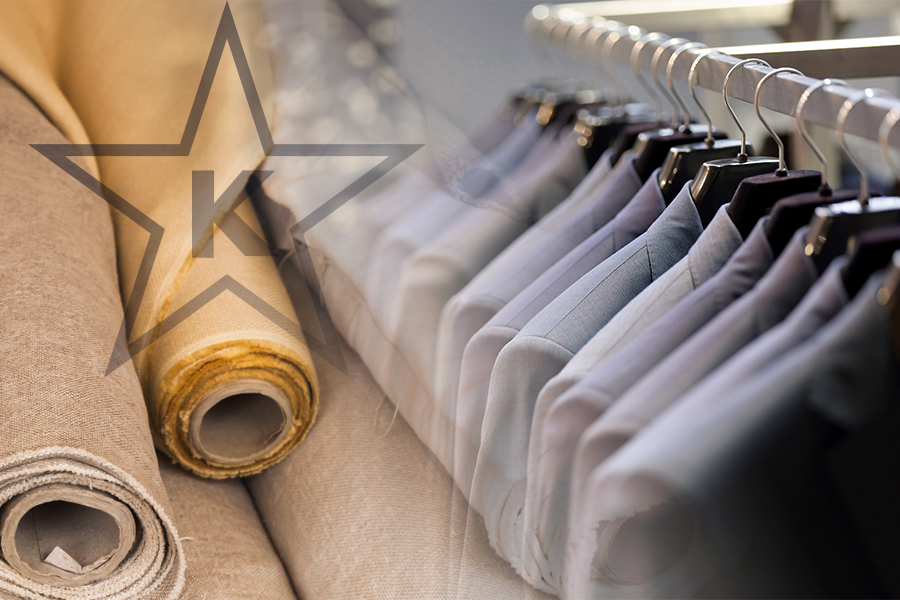 INTRODUCTION
The Torah forbids the wearing of a garment made from tzemer (wool) and pishtim (linen) together. There are two pesukim in the Torah that refer to Shatnez. It states,1 "Ubeged kilayim shatnez lo ya'aleh alecha," a garment composed of a mixture which is Shatnez should not be draped upon oneself. We find a different expression of this same mitzvah, "Lo silbash shatnez tzemer uphishtim yachdav2 – Do not wear shatnez, wool and linen together." Chazal tell us that these two pesukim complement one another. In Devarim, the Torah forbids actual wearing of Shatnez – levisha, whereas the Vayikra prohibition of Shatnez includes he'elah – draping Shatnez over one's body. The Gemara3 explains that draping is prohibited only if it is done in a way which is similar to wearing, i.e., where some benefit is derived from the Shatnez such as being covered or warmed. It is clear that one must […]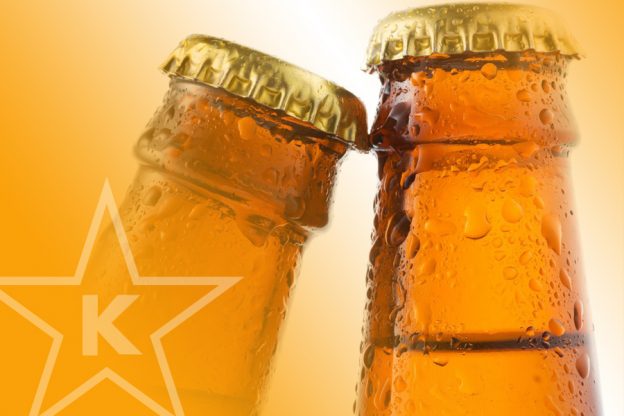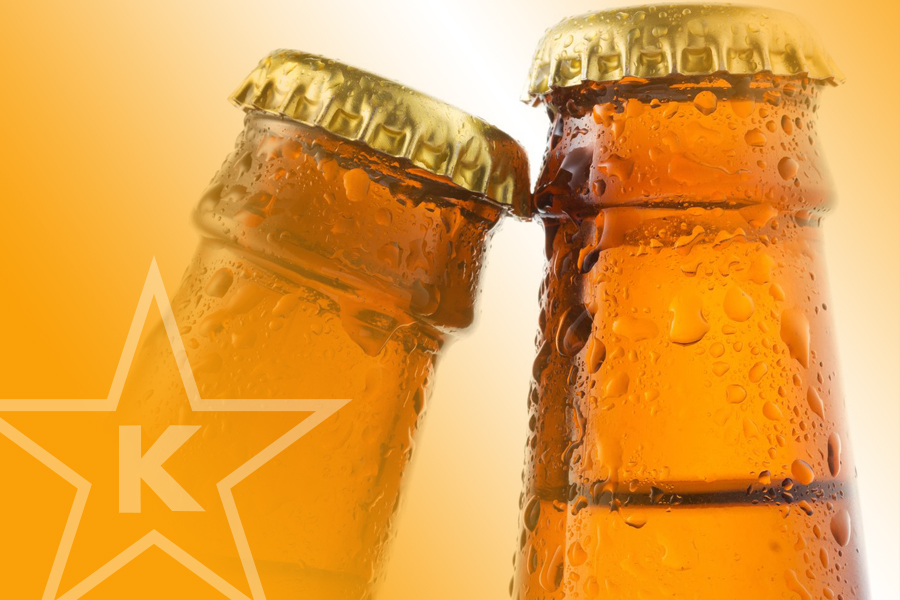 Introduction
If there is a word that can be used to describe the unprecedented growth of microbreweries it is explosive'. There are more microbreweries than ever in the U.S., accounting for $22.3 billion of revenue and 21% of market share. In 2015, the brewery count stood at 4,269 breweries: 2,397 microbreweries; 1,650 brew pubs; and 178 craft breweries. In essence, this dynamic growth has in essence reshaped the playing field, both in quality and new offerings. Of course, the success of the microbrewery is changing the face of the beer industry from traditional to innovative, which obviously impacts the typical kashrus perception of a microbrewery.
It was previously assumed that microbreweries were more purist than their 'big brother' counterparts. This means that they would not deviate from the strict rules of the reinheitsgebot-German Beer Purity laws. Is this still true today? And if not, what is the kosher status of […]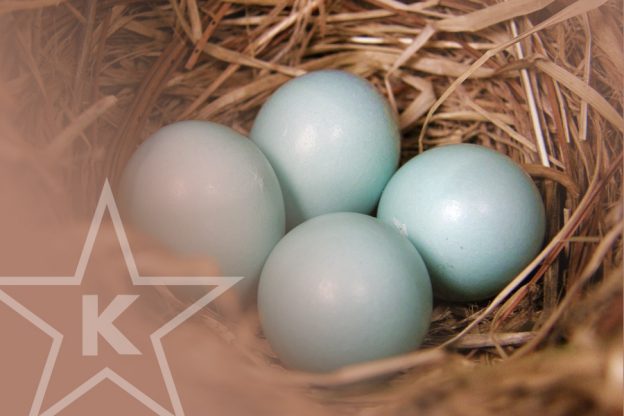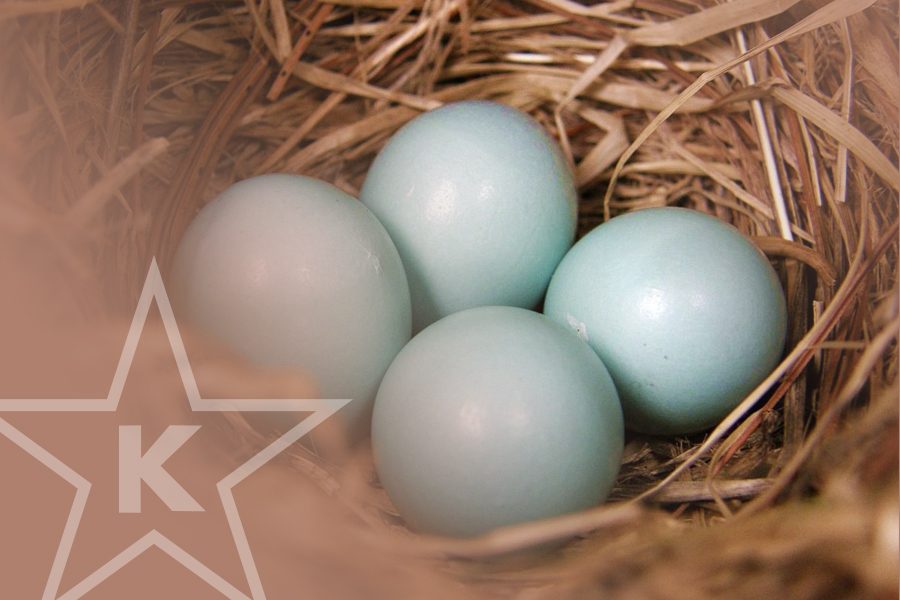 Published Spring 2017
Shiluach Hakan1 (sending away the mother bird before taking her young) is a mitzvah that is infrequently performed. Its reward is the blessing of a long life – similar to the mitzvah of honoring one's parents. Let's examine how, when and where to perform the mitzvah of Shiluach Hakan.
"If a bird's nest happens to be before you…young birds or eggs, and the mother is roosting…you shall not take the mother with the young. You shall surely send away the mother and take the young for yourself, so that it will be good for you and will prolong your days."2
Possible Reasons for the Mitzvah
The Rabbis ruled that a person may not state that the reason for the mitzvah is compassion for the mother bird. One commentator interprets the Talmud's prohibition as applying strictly to reciting this in one's prayers, as if to establish compassion as the definitive, sole reason. […]

A Jewish-owned store that did not sell its chometz to a non-Jew for Pesach
The Torah forbids a Jew to own chometz on Pesach. In order to dissuade people from owning chometz on Pesach, there is a rabbinic injunction not to eat or benefit from chometz which was owned by a Jew during Pesach. Such chometz is known as chometz sheovar olov haPesach, and it remains forbidden permanently.1
For this reason, one should not buy chometz from a Jewish-owned store immediately after Pesach, unless the owner sold all chometz that he owned before Pesach to a non-Jew for the duration of Pesach, and did not acquire any further chometz during Pesach. The laws of mechiras chometz (selling chometz to a gentile for Pesach) are complex; therefore the sale must be made by a competent rabbi or kashrus authority.
If a Jewish-owned store did not sell its chometz for Pesach, may one buy chometz […]

It is by now well known that much of the beer sold in Baltimore and surrounding counties is distributed by Jewish owned companies, creating a significant Chometz She'avar Alav haPesach issue for our community. The following is a brief explanation of the issue.
What exactly is Chometz?
The Torah[1] forbids eating any chometz – leavened grain products during Pesach. Simply defined, leavening is dough or batter that has increased in volume either through yeasts or chemical means. The process of how this happens is the following.
A chemical leaven such as sodium bicarbonate (baking soda) react with compounds naturally present in the dough to produce carbon dioxide. The carbon dioxide (CO2) released from this reaction becomes trapped inside the dough, thereby causing the dough to expand – and rise.
Another way to cause dough to rise is through a process called fermentation. Yeast, a fungus naturally present in grains (or commonly added to assist […]


The following chart offers guidelines for products that are ( חמץ שעבר עליו הפסח (שעה"פ . "Yes" next to a product indicates the product is subject to the halachos of חמץ שעה"פ . Following Pesach, one may purchase these products only from a Jewish owned store that properly sold its chometz, or from a store owned by a gentile. "No" next to a product indicates the product is not subject to the halachos of חמץ שעה"פ . These products may be purchased at any store after Pesach.
Product
Status
Barley (if pearled, raw and packaged)
No
Beer
Yes
Bran (Wheat, Oat)
Yes
Bread/cake/cookies
Yes
Cereal with primary ingredient of wheat, oats or barley
Yes
Chometz content is more than a k'zayis.
Yes
Chometz content in entire package is less than a k'zayis but is greater than 1/60 of the product (e.g., Corn Flakes cereal)
 Yes
Chometz content in entire package is less than a k'zayis but is greater than 1/60 of the uncooked product
 No
Chometz content is less […]

NOTE: Products bearing STAR-K P on the label DO NOT contain Kitniyos or Kitniyos Shenishtanu (kitniyos that have been manufactured and transformed into a new product)
 Anise4
Dextrose (possibly chometz)
Peanuts 2
 Ascorbic Acid1,3 (possibly chometz)
Emulsifiers 3
Peas 
 Aspartame1
Fennel 4,6
Poppy Seeds 2
 Beans (including Green Beans, Edamame, etc.)
Fenugreek 2,6
Rice 5
 Bean Sprouts
Flavors3 (possibly chometz)
Sesame Seeds
 BHA (in corn oil)
 Glucose3 (possibly chometz)
Sodium Erythorbate1
 BHT (in corn oil)
Guar Gum 3
Sodium Citrate1 (possibly chometz)
 Buckwheat (Kasha)
Hydrolyzed Vegetable Protein (possibly chometz)
Sorbitan 1
 Calcium Ascorbate1,3  (possibly chometz)
Isolated Soy Protein
Sorbitol 1
 Canola Oil (Rapeseed)
Isomerized Syrup 
Soy Beans 
Caraway Seeds 2
 Lecithin 
 Stabilizers 3
 Chickpeas
Lentils
Starch (possibly chometz)
 Citric Acid1,3  (possibly chometz)
Maltodextrin1 (possibly chometz)
String Beans 
 Confectioner's Sugar  (possibly chometz, look for KFP symbol)
Millet 
Sunflower Seeds
 Coriander4
MSG3 (possibly chometz)
Tofu 
 Corn
Mustard 
Vegetable Oil 3
 Cumin4
NutraSweet1
Vitamin C 1,3(possibly chometz)
1. Kitniyos Shenishtanu
2. Should be avoided on Pesach.
3. Unless bearing a reliable Passover certification.
4. Only acceptable when the certifying agency has documented that all chometz issues have been resolved.
5. Those people who eat rice on Pesach should confirm their rice is Kosher L'Pesach and free of problematic additives. […]

Erev Pesach (after the time of Biur Chometz)
If you find chometz on Erev Pesach after the latest time for biur chometz:
If you sold your chometz earlier that morning: You should move the chometz that you found to the place that you are storing the chometz that you sold.
If you did not sell your chometz earlier that morning: You should burn it.
First day of Pesach
If you find chometz on the first day of Pesach: You should cover it with a utensil.
Second day of Pesach
If you find chometz on the second day of Pesach, or if you found chometz on the first day of Pesach and had covered it:
If you sold your chometz before Pesach, or you said 'Kol Chamira' before Pesach, or the chometz that you found was less than a kezayis: You should cover it with a utensil if you find it on the second day, or keep it covered […]

The following chart, prepared with the assistance of R' Eli Reidler, indicates the latest times for eating and burning of chometz, and the time for lighting candles on
Erev Pesach, Friday, March 30, 2018
All times listed are local Daylight Saving Time (except Phoenix & Tuscon, AZ).
City
Eating
Burning
Candle Lighting
 Atlanta, GA
 11:01 am
 12:13 pm
 7:38 pm
 Baltimore, MD
 10:31 am
11:43 am
7:10 pm
 Boston, MA
 10:08 am
11:21 am
6:49 pm
 Brooklyn, NY
 10:20am
11:32 am
7:00 pm
 Buffalo, NY
 10:40 am
11:53 am
7:21 pm
 Chicago, IL
10:15 am
11:27 am
6:56 pm
 Cincinnati, OH
 11:02 am
12:14 pm
7:41 pm
 Cleveland, OH
 10:51 am
12:03 am
7:31 pm
 Columbus, OH
 10:56 am
 12:08 pm
7:35 pm
 Dallas, TX
 10:51 am
12:02 pm
7:27 pm
 Denver, CO
 10:24 am
11:36 am
7:04 pm
 Detroit, MI
 10:57 am
12:10 pm
7:38 pm
 Far Rockaway/Five Towns, NY
10:19 am
11:31 am
6:59 pm
 Hartford, CT
 10:15 am
11:27 am
6:55 pm
 Houston, TX
 10:46 am
11:57 am
7:21 pm
 Indianapolis, IN
 11:08 am
12:21 pm
7:48 pm
 Lakewood, NJ
 10:21 am
11:33 am
7:01 pm
 Las Vegas, NV
 10:04 am
11:16 am
6:42 pm
 Los Angeles, CA
 10:17 am
11:29 am
6:54 pm
 Memphis, TN
 10:23 am
11:35 am
7:01 pm
 Miami, FL
 10:44 am
11:55 am
7:18 pm
 Milwaukee, WI
 10:16 am
11:29 am
6:57 pm
 Minneapolis, MN
 10:37 am
 11:50 am
7:20 pm
 Monsey, NY
 10:20 am
11:33 am
7:01 pm
 Monticello, NY
 10:23 […]

Kashering – A hotel kitchenette requires the same method of kashering for Passover as a home kitchen. Please consult the "STAR-K Pesach Kitchen" for more information. Kosherization must be completed before Passover.
Bedikas Chometz – One who is staying at a hotel and did not bring any chometz into the room should perform bedikas chometz without a brocha.1 Some hotel rooms have a "mini-bar" that is pre-stocked with drinks and snacks by the hotel. If there are food items in the mini-bar which are not kosher for Passover, one should ensure that the staff removes those items. Alternatively, the mini-bar should be sealed off and the staff informed that the guest bears no responsibility for those items.2 Ice from the icemaker may be used, but the ice bucket in the room should not be used. The coffeemaker also may not be used. One must ensure that a light in the […]

Cooktops
Electric smoothtops may present a problem of kashering for Pesach. Check with your rav.
Electric cooktops may pose a problem with adjusting the temperature on Yom Tov.
Electronic ignition may pose a problem with initiating a flame on Yom Tov.
Cooktops (gas or electric) may have a light or light bar that turns on when the burner is turned on. Some of these light bars also increase or decrease as the temperature setting is adjusted. Some cooktops may also have simmer lights that turn on and off as one enters or exits a very low setting.
Avoid electronic controls. After return of power from a power failure, these units will probably stay off.
Avoid induction cooktops. They work well, but are not usable on Shabbos or Yom Tov.
12-hour cutoff – should have a way to disable or override.
Ovens
12-Hour Cutoff
Should have a way to disable or override.
Temperature Adjustment on Yom Tov
If you desire to change the […]

Yom Tov celebrations could never be complete without the traditional piping hot delicacies from past generations. However, the kosher homemaker must be well educated on how to prepare Yom Tov meals without fear of transgressing a Torah or rabbinic prohibition.
When mentioning the prohibition of work on Shabbos the Torah writes, "Do not do any melacha (work prohibited on Shabbos)."1 This prohibition applies to melacha performed for food preparation, as well as other non-food purposes. In stating the prohibition of melacha on Yom Tov the Torah writes, "You shall not do laborious work."2 In addition, when giving the initial command about the Yom Tov of Pesach the Torah writes, "No work may be done on them (first and seventh day of Pesach), except for what must be eaten for any person, only that may be done for you." (Shmos 22:16) The Ramban explains that the contrast of terms (work versus […]

The following is a checklist reviewing items commonly found in the kitchen and how to prepare them for Pesach.
Utensil
Preparation
Baby Bottle
Since it comes into contact with chometz (e.g., washed with dishes, boiled in chometz pot), new ones should be purchased.
Baby High Chair
Clean thoroughly. Preferable to cover the tray with contact paper.
Blech
Libbun gamur. Should preferably be replaced
Blender/Food Processor
New or Pesachdik receptacle required (plus any part of unit that makes direct contact with food). Thoroughly clean appliance. The blade should be treated like any knife and should be kashered through hagola.
Smoothie Machine
New or Pesachdik receptacle required (plus any part of unit that makes direct contact with food). Thoroughly clean appliance. The blade should be treated like any knife and should be kashered through hagola.
Can Opener
Difficult to clean properly. Should be put away with chometz dishes.
Candlesticks/Tray
Clean thoroughly. Should not be put under hot water in a Kosher for Pesach sink.
Coffeemakers
Metal coffeemakers that have brewed […]

Food
Brochah Rishonah
Brochah Achronah
Gefilte Fish (with or without matzah meal)
Shehakol
Borei Nefashos
Grape Juice
Hagefen
Al Hagefen
See footnotes #1 and #6
Grape Juice mixed with water or other beverages
See Footnote #2
See Footnote #2
Kneidlach (matzah balls)
Mezonos
Al Hamichya
Macaroons (from shredded coconut – still nikker3)
Haetz
Borei Nefashos
Macaroons (from ground coconut or paste)
Shehakol
Borei Nefashos
Matzah (wheat, whole wheat, oat, spelt)
Hamotzi
Birchas Hamazon
Matzah Brei
See Footnote #4
See Footnote #4
Matzah Cereal (from matzah meal)
Mezonos
Al Hamichya
Matzah, Egg5
Mezonos5
Al Hamichya5
Matzah Kugel/Stuffing
Mezonos
Al Hamichya
Matzah Lasagna7
Hamotzi
Birchas Hamazon
Matzah Meal Cake
Mezonos
Al Hamichya
Matzah Meal Rolls8
Mezonos
Al Hamichya
Matzah Pizza7
Hamotzi
Birchas Hamazon
Potato Kugel (made from shredded potatoes – still nikker3)
Hoadama
Borei Nefashos
Potato Kugel (from potatoes ground into pudding-like substance so potatoes are no longer nikker3)
Shehakol
Borei Nefashos
Potato Starch Cake
Shehakol
Borei Nefashos
Quinoa (cooked)
Hoadama
Borei Nefashos
Quinoa Flour Products (e.g. quinoa cake and cookies, quinoa pancakes)
Shehakol
Borei Nefashos
Taigelach (matzah meal cooked in sweet syrup)
Mezonos
Al Hamichya
Wine
Hagafen
Al Hagefen See footnotes #1 and #6
1. A brochah acharonah is recited when drinking at least a reviis (3.8 fl. oz.) within a 30 second span. If one drank between 1.0 […]

The production of Kosher for Pesach (KFP) matzos involves a great deal of meticulous work. The process begins with the inspection of wheat kernels to ensure that they have not been adversely affected by moisture in the air or prematurely sprouted. Grinding of the grain must be performed according to the dictates of halachah, which precludes any pre-grind soaking of the grain and requires special preparation of the milling equipment to ensure that no contamination exists from non-Passover flour in the grinders and filters. The KFP flour is then loaded onto trucks, either pneumatically or in bags under controlled conditions, and shipped to the bakeries.
A bakery which has been kashered for Pesach will have already prepared special water (mayim shelanu) to be used for Pesach matzos. Hand matzah bakeries do not use regular municipal water for fear that the chemicals added to the water may affect the leavening qualities […]
The Torah forbids discarding holy objects by throwing them into the trash. Some objects always have kedusha and must be placed in shaimos. Other objects gain kedusha once they are used for a mitzvah and need to be treated with special care.
SHAIMOS
Objects which have innate holiness, kedusha, are shaimos. This means that, when discarded, they must be wrapped in plastic and buried. The following objects are included in this category:
1. A Sefer Torah.
2. Sefer Torah covers.
3. Tefillin, tefillin bags, mezuzos, and mezuzah covers.
4. Siddurim and bentchers.
5. Seforim, whether handwritten, printed, photocopied or downloaded and printed (e.g., chumashim, siddurim, machzorim, seforim, Gemara, Shulchan Aruch, etc.).
6. A quote from tanach, chazal, Rishonim or Achronim, that has been printed or written with the intention of explaining Torah, or to teach us how to conduct ourselves according to hashkafos haTorah.
7. Invitations from organizations and individuals that […]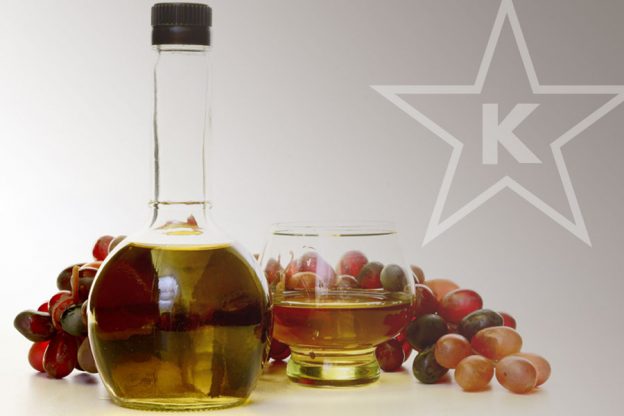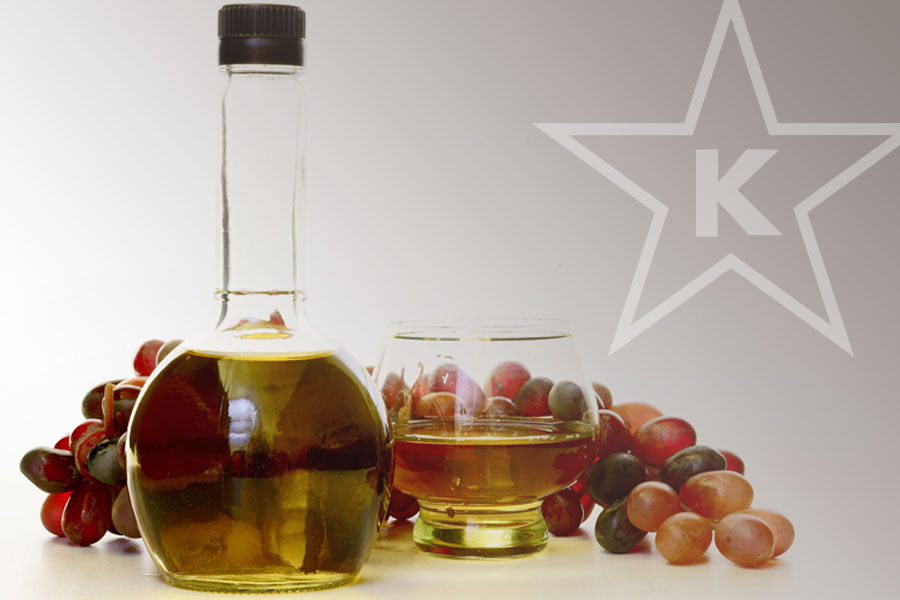 Vinegar is one of nature's most unique and versatile products. Folklore maintains that vinegar was discovered quite by accident, when wine was inadvertently left to sour. This resulted in the first batch of full-bodied wine vinegar. Indeed, the word 'vinegar' is derived from the French word vinaigre, which means sour wine. Euphemistically, the Talmud refers to a ne'er-do-well son of a righteous father as a Chometz Ben Yayin, "vinegar son of wine."
Folklore aside, vinegar was well known in the time of Tanach. The Torah forbids a Nazir to drink wine vinegar or eat other grape and wine products. In Tehillim,1 Dovid Hamelech asked to drink vinegar when he said, "Vlitzmaie Yashkuni Chometz". In Megilas Rus, Boaz's workers dipped their bread in vinegar.2
The Hebrew term for vinegar, chometz (pronounced ch-oh-metz), is similar to the word chametz (pronounced ch-aw-maitz), leavened bread products. This etymological similarity underscores the correlation between the […]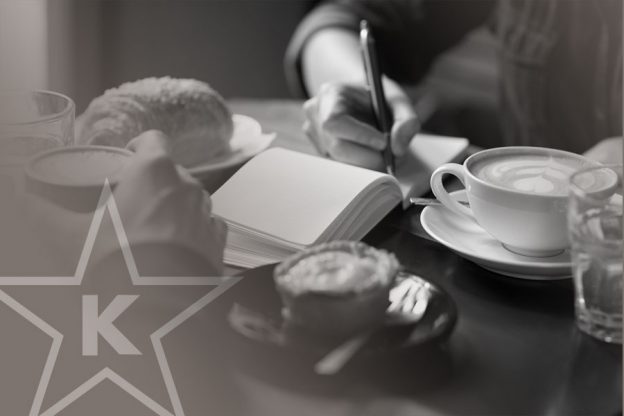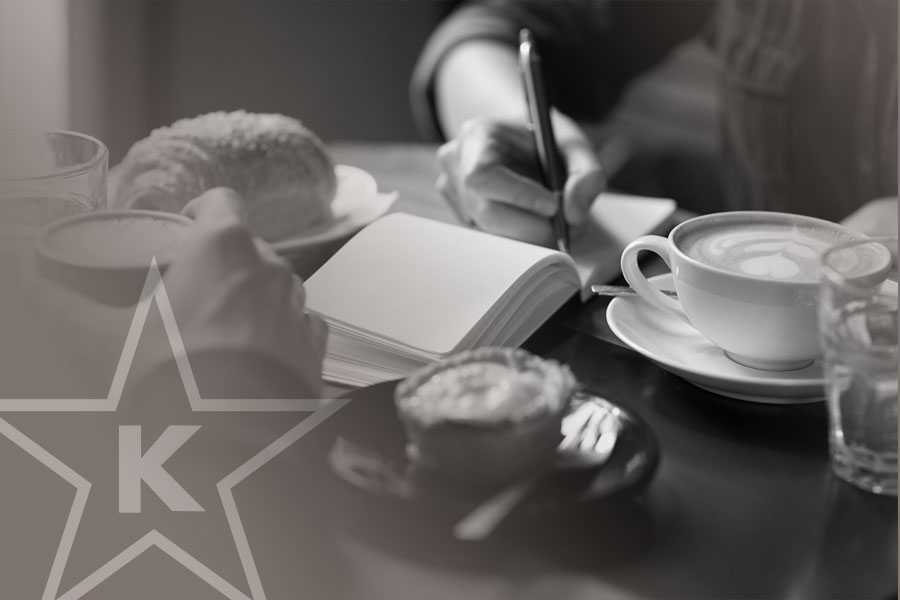 The new food trends that have been embraced by society at large have led to a similar preoccupation with food within corporate America. This development has obvious ramifications for the kosher consumer at the office. The following is a guide to dealing with kashrus issues in the workplace.1 While it is impossible to address all the kashrus issues that may arise, this article provides an overview. As with all halacha, when questions arise, one should consult his rav.
1) Eating in a Cafeteria Shared with Co-Workers Who Eat Non-Kosher – Food on a plate, may'iker hadin, may be eaten even when placed on a non-kosher clean table. The Baday Hashulchan2 notes that today, the general custom is to use a napkin (or a placemat or something of a similar nature) when eating on a non-kosher table, even if it is clean.3 Although, in many cases a "heker" is required4 when individuals […]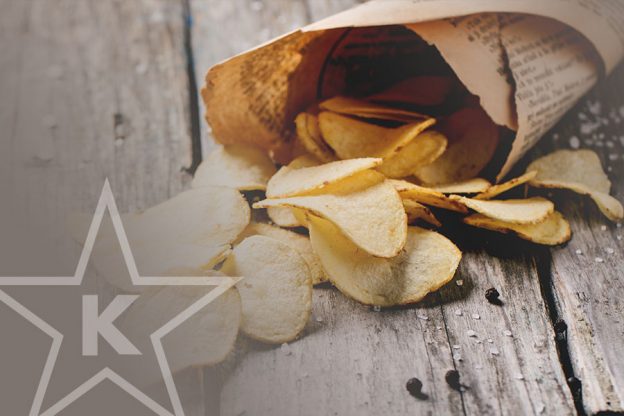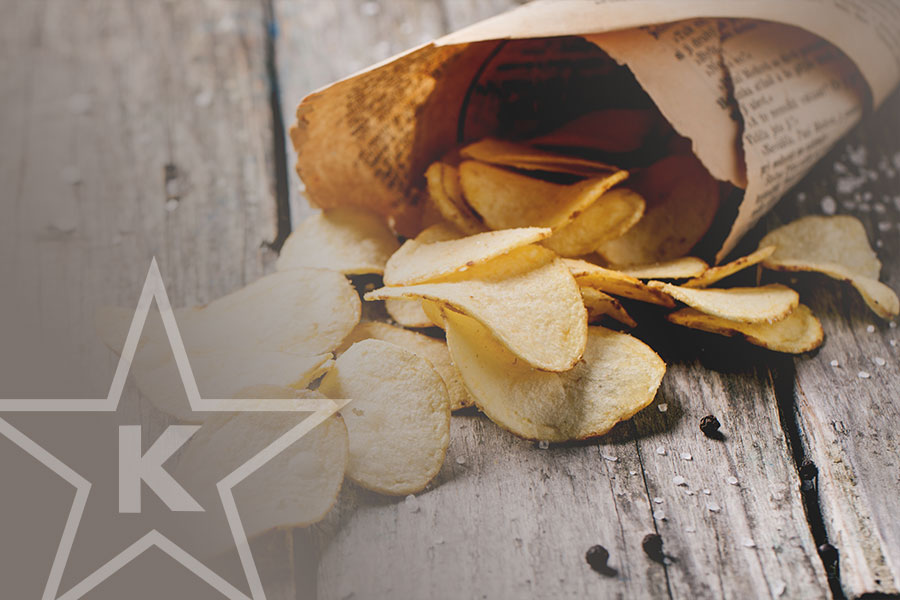 Q: Do potato chips need to be bishul Yisroel (cooked by a Jew)?
A: The Shulchan Aruch states that there is a rabbinic obligation that food be cooked through bishul Yisroel if both of the following conditions are met: (i) The food is generally not eaten raw, and (ii) The cooked food is something that would be served at a shulchan melochim – a king's table.1 Since we are no longer ruled by royalty, we cannot observe what is served at a king's table. The modern-day equivalent to a king's meal is an elegant meal, such as that served at a wedding.2  This second condition is met whether the food is served at a shulchan melochim as part of the main course or as the dessert. In either case, if the food is generally not eaten raw it needs to be bishul Yisroel.3
The Aruch Hashulchan proposes that potatoes are peasant food and are not […]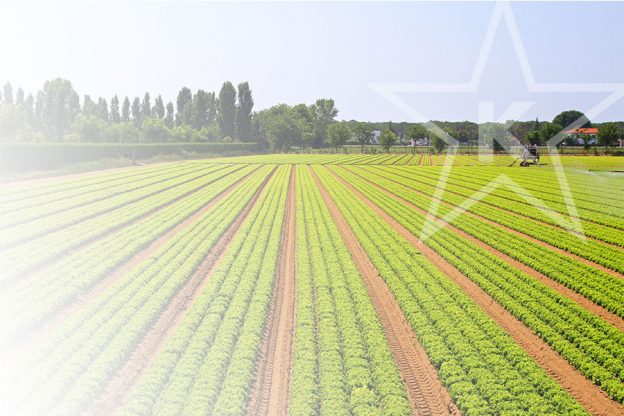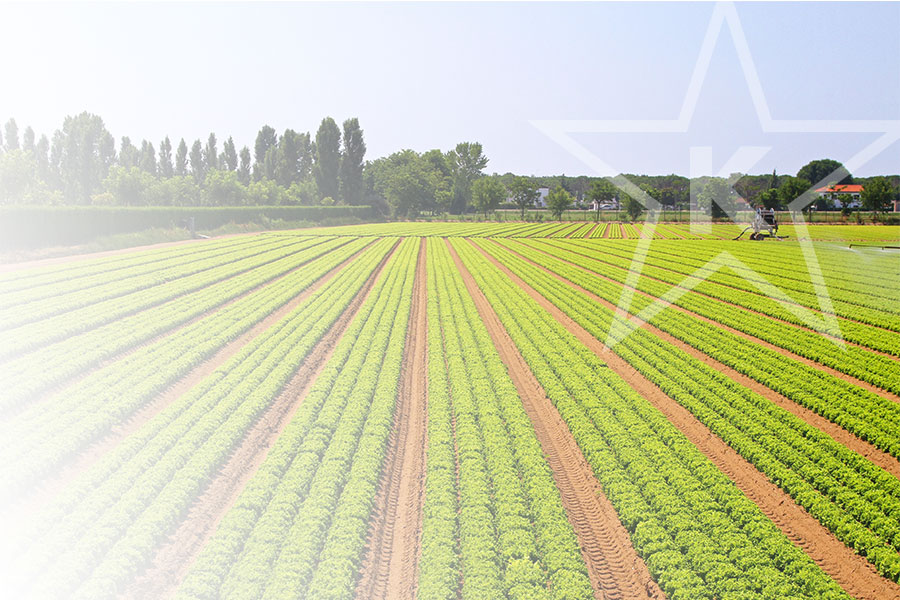 INTRODUCTION
Eretz Yisroel has the unique privilege of being the recipient of the Ribono Shel Olam's brochos throughout the year. Its agricultural industry continues to grow and flourish. Some consumer products imported from Eretz Yisroel, such as Jaffa oranges and grapefruits, are very well known to the American marketplace while other products including clementines, carrots, red peppers, jams, jellies, tomatoes, olives, and pickled products are not as familiar. Finally, there are a host of industrial products like orange oil, lemon oil and parsley that provide a steady supply of raw materials.
Besides all the general consumer kashrus concerns regarding ingredients, processing and certification, there are additional kashrus requirements that apply to foods grown and produced in Eretz Yisroel. For instance, one must be sure that terumos and ma'asros have been properly separated before consumption. Furthermore, one needs to ensure that the fruits do not come from trees that violate the conditions […]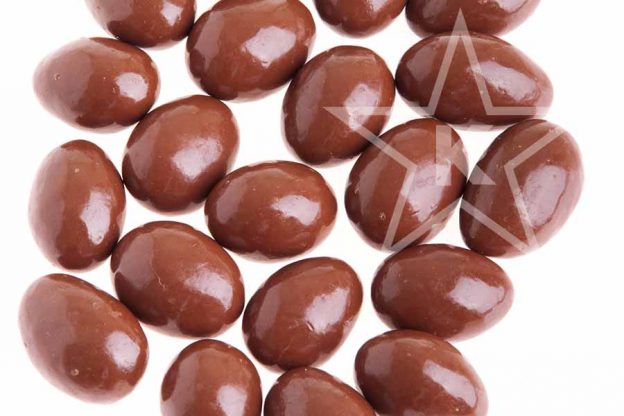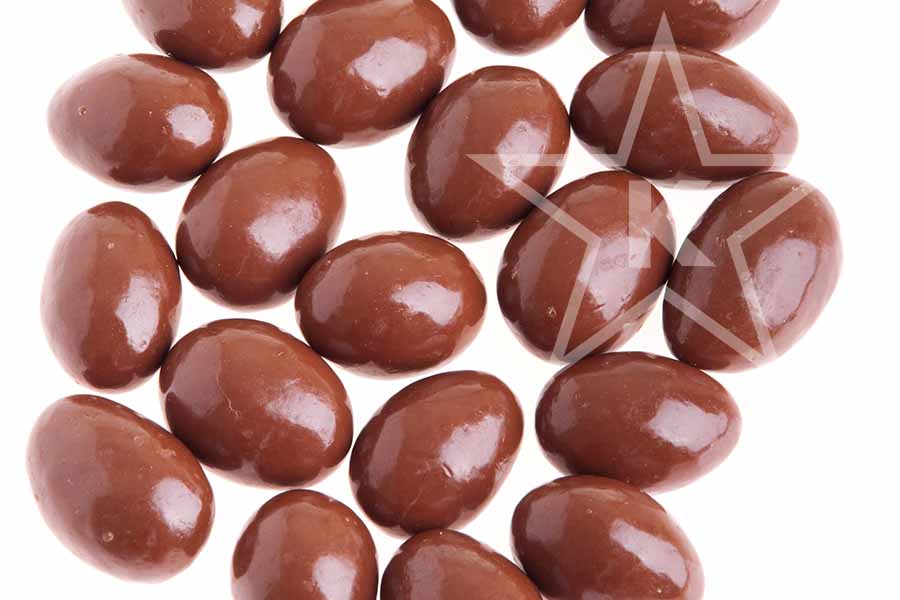 Someone gives you a choice between two items, seemingly identical. Their only difference is that one is dark and dull, the other is bright and shiny. Which one would you choose? A tarnished penny or a gleaming one? The odds favor the latter. Food stylists and advertisers know this well. Look at any magazine spread and see how the careful lighting adds to the appeal of ordinary foods. There is probably no food item that better epitomizes the concept of a 'shiny' food than candy. Think glossy lollipops, satiny Mike and Ikes, gleaming M&M's . . .
Candy manufacturers value eye appeal and they do get their candy to shine. How do they do it? What do they use to achieve their goal? In the industrial world, it is called shellac and in the candy
community it is known as confectioner's glaze. What is confectioner's glaze? Where does it
originate? How is […]

Stored improperly, schach can become a target and breeding ground for insects. These insects could then drop onto the table and into your food.
When schach is wrapped in plastic or any similar non-breathing material, ambient temperature changes may lead to development of condensate inside the wrapper. This can create a moist environment ideal for breeding insects.
People tend to keep schach mats in their original bags and then store it in areas that are not climate-controlled (e.g., basement storage rooms, garages, sheds). These types of conditions often lead to infestation.
While we do not have statistics to show how often schach is infested, it would seem prudent to prevent schach infestation by not storing it in plastic. If you must wrap it, use paper, or leave the plastic open so it can vent. Under dry conditions – whether temperatures are cool or hot – insects won't thrive.
If you are concerned your schach […]