A Jewish-owned store that did not sell its chometz to a non-Jew for Pesach
The Torah forbids a Jew to own chometz on Pesach. In order to dissuade people from owning chometz on Pesach, there is a rabbinic injunction not to eat or benefit from chometz which was owned by a Jew during Pesach. Such chometz is known as chometz sheovar olov haPesach, and it remains forbidden permanently.1
For this reason, one should not buy chometz from a Jewish-owned store immediately after Pesach, unless the owner sold all chometz that he owned before Pesach to a non-Jew for the duration of Pesach, and did not acquire any further chometz during Pesach. The laws of mechiras chometz (selling chometz to a gentile for Pesach) are complex; therefore the sale must be made by a competent rabbi or kashrus authority.
If a Jewish-owned store did not sell its chometz for Pesach, may one buy chometz […]


The following chart offers guidelines for products that are ( חמץ שעבר עליו הפסח (שעה"פ . "Yes" next to a product indicates the product is subject to the halachos of חמץ שעה"פ . Following Pesach, one may purchase these products only from a Jewish owned store that properly sold its chometz, or from a store owned by a gentile. "No" next to a product indicates the product is not subject to the halachos of חמץ שעה"פ . These products may be purchased at any store after Pesach.
Product
Status
Barley (if pearled, raw and packaged)
No
Beer
Yes
Bran (Wheat, Oat)
Yes
Bread/cake/cookies
Yes
Cereal with primary ingredient of wheat, oats or barley
Yes
Chometz content is more than a k'zayis.
Yes
Chometz content in entire package is less than a k'zayis but is greater than 1/60 of the product (e.g., Corn Flakes cereal)
 Yes
Chometz content in entire package is less than a k'zayis but is greater than 1/60 of the uncooked product
 No
Chometz content is less […]

NOTE: Products bearing STAR-K P on the label DO NOT contain Kitniyos or Kitniyos Shenishtanu (kitniyos that have been manufactured and transformed into a new product)
 Anise4
Dextrose (possibly chometz)
Peanuts 2 and Peanut Oil
 Ascorbic Acid1,3 (possibly chometz)
Emulsifiers 3
Peas 
 Aspartame1
Fennel 4,6
Poppy Seeds 2
 Beans (including Green Beans, Edamame, etc.)
Fenugreek 2,6
Rice 5 and Rice Vinegar
 Bean Sprouts
Flavors3 (possibly chometz)
Sesame Seeds
 BHA (in corn oil)
 Glucose3 (possibly chometz)
Sodium Erythorbate1
 BHT (in corn oil)
Guar Gum 3
Sodium Citrate1 (possibly chometz)
 Buckwheat (Kasha)
Hydrolyzed Vegetable Protein (possibly chometz)
Sorbitan 1
 Calcium Ascorbate1,3  (possibly chometz)
Isolated Soy Protein
Sorbitol 1
 Canola Oil (Rapeseed)
Isomerized Syrup 
Soy Beans and Soy Bean Oil
Caraway Seeds 2
 Lecithin 
 Stabilizers 3
 Chickpeas
Lentils
Starch (possibly chometz)
 Citric Acid1,3  (possibly chometz)
Maltodextrin1 (possibly chometz)
String Beans 
 Confectioner's Sugar  (possibly chometz, look for KFP symbol)
Millet 
Sunflower Seeds
 Coriander4
MSG3 (possibly chometz)
Tofu 
 Corn and Corn Oil
Mustard (flour, prepared seeds)
Vegetable Oil 3
 Cumin4
NutraSweet1
Vitamin C 1,3(possibly chometz)
1. Kitniyos Shenishtanu
2. Should be avoided on Pesach.
3. Unless bearing a reliable Passover certification.
4. Only acceptable when the certifying agency has documented that all chometz issues have been resolved.
5. Those people who […]

Erev Pesach (after the time of Biur Chometz)
If you find chometz on Erev Pesach after the latest time for biur chometz:
If you sold your chometz earlier that morning: You should move the chometz that you found to the place that you are storing the chometz that you sold.
If you did not sell your chometz earlier that morning: You should burn it.
First day of Pesach
If you find chometz on the first day of Pesach: You should cover it with a utensil.
Second day of Pesach
If you find chometz on the second day of Pesach, or if you found chometz on the first day of Pesach and had covered it:
If you sold your chometz before Pesach, or you said 'Kol Chamira' before Pesach, or the chometz that you found was less than a kezayis: You should cover it with a utensil if you find it on the second day, or keep it covered […]


Kashering – A hotel kitchenette requires the same method of kashering for Passover as a home kitchen. Please consult the "STAR-K Pesach Kitchen"  for more information. Kosherization must be completed before Passover.
Bedikas Chometz – One who is staying at a hotel and did not bring any chometz into the room should perform bedikas chometz without a brocha.1 Some hotel rooms have a "mini-bar" that is pre-stocked with drinks and snacks by the hotel. If there are food items in the mini-bar which are not kosher for Passover, one should ensure that the staff removes those items. Alternatively, the mini-bar should be sealed off and the staff informed that the guest bears no responsibility for those items.2 Ice from the icemaker may be used, but the ice bucket in the room should not be used. The coffeemaker also may not be used.
Kiddush– In a hotel there is often a Kiddush after […]

Cooktops
Electric smoothtops may present a problem of kashering for Pesach. Check with your rav.
Electric cooktops may pose a problem with adjusting the temperature on Yom Tov.
Electronic ignition may pose a problem with initiating a flame on Yom Tov.
Cooktops (gas or electric) may have a light or light bar that turns on when the burner is turned on. Some of these light bars also increase or decrease as the temperature setting is adjusted. Some cooktops may also have simmer lights that turn on and off as one enters or exits a very low setting.
Avoid electronic controls. After return of power from a power failure, these units will probably stay off.
Avoid induction cooktops. They work well, but are not usable on Shabbos or Yom Tov.
12-hour cutoff – should have a way to disable or override.
Ovens
12-Hour Cutoff
Should have a way to disable or override.
Temperature Adjustment on Yom Tov
If you desire to change the […]

Yom Tov celebrations could never be complete without the traditional piping hot delicacies from past generations. However, the kosher homemaker must be well educated on how to prepare Yom Tov meals without fear of transgressing a Torah or rabbinic prohibition.
When mentioning the prohibition of work on Shabbos the Torah writes, "Do not do any melacha (work prohibited on Shabbos)."1 This prohibition applies to melacha performed for food preparation, as well as other non-food purposes. In stating the prohibition of melacha on Yom Tov the Torah writes, "You shall not do laborious work."2 In addition, when giving the initial command about the Yom Tov of Pesach the Torah writes, "No work may be done on them (first and seventh day of Pesach), except for what must be eaten for any person, only that may be done for you." (Shmos 22:16) The Ramban explains that the contrast of terms (work versus […]

The following is a checklist reviewing items commonly found in the kitchen and how to prepare them for Pesach.
Utensil
Preparation
Baby Bottle
Since it comes into contact with chometz (e.g., washed with dishes, boiled in chometz pot), new ones should be purchased.
Baby High Chair
Clean thoroughly. Preferable to cover the tray with contact paper.
Blech
Libbun gamur. Should preferably be replaced
Blender/Food Processor
New or Pesachdik receptacle required (plus any part of unit that makes direct contact with food). Thoroughly clean appliance. The blade should be treated like any knife and should be kashered through hagola.
Can Opener
Difficult to clean properly. Should be put away with chometz dishes.
Candlesticks/Tray
Clean thoroughly. Should not be put under hot water in a Kosher for Pesach sink.
Coffeemakers
Metal coffeemakers that have brewed only unflavored pure coffee. Clean thoroughly. Replace with new or Pesachdik glass carafe and new filters.
Metal coffeemakers that have brewed flavored coffee should be cleaned thoroughly. Do not use for 24 hours. […]

Food
Brochah Rishonah
Brochah Achronah
Gefilte Fish (with or without matzah meal)
Shehakol
Borei Nefashos
Grape Juice
Hagefen
Al Hagefen
See footnotes #1 and #6
Grape Juice mixed with water or other beverages
See Footnote #2
See Footnote #2
Kneidlach (matzah balls)
Mezonos
Al Hamichya
Macaroons (from shredded coconut – still nikker3)
Haetz
Borei Nefashos
Macaroons (from ground coconut or paste)
Shehakol
Borei Nefashos
Matzah (wheat, whole wheat, oat, spelt)
Hamotzi
Birchas Hamazon
Matzah Brei
See Footnote #4
See Footnote #4
Matzah Cereal (from matzah meal)
Mezonos
Al Hamichya
Matzah, Egg5
Mezonos5
Al Hamichya5
Matzah Kugel/Stuffing
Mezonos
Al Hamichya
Matzah Lasagna7
Hamotzi
Birchas Hamazon
Matzah Meal Cake
Mezonos
Al Hamichya
Matzah Meal Rolls8
Mezonos
Al Hamichya
Matzah Pizza7
Hamotzi
Birchas Hamazon
Potato Kugel (made from shredded potatoes – still nikker3)
Hoadama
Borei Nefashos
Potato Kugel (from potatoes ground into pudding-like substance so potatoes are no longer nikker3)
Shehakol
Borei Nefashos
Potato Starch Cake
Shehakol
Borei Nefashos
Quinoa (cooked)
Hoadama
Borei Nefashos
Quinoa Flour Products (e.g. quinoa cake and cookies, quinoa pancakes)
Shehakol
Borei Nefashos
Taigelach (matzah meal cooked in sweet syrup)
Mezonos
Al Hamichya
Wine
Hagafen
Al Hagefen See footnotes #1 and #6
A brocha acharonah is recited when drinking at least a reviis (3.8 fl. oz.) within a 30 second span. If one drank between 1.0 fl. oz. […]

The production of Kosher for Pesach (KFP) matzos involves a great deal of meticulous work. The process begins with the inspection of wheat kernels to ensure that they have not been adversely affected by moisture in the air or prematurely sprouted. Grinding of the grain must be performed according to the dictates of halachah, which precludes any pre-grind soaking of the grain and requires special preparation of the milling equipment to ensure that no contamination exists from non-Passover flour in the grinders and filters. The KFP flour is then loaded onto trucks, either pneumatically or in bags under controlled conditions, and shipped to the bakeries.
A bakery which has been kashered for Pesach will have already prepared special water (mayim shelanu) to be used for Pesach matzos. Hand matzah bakeries do not use regular municipal water for fear that the chemicals added to the water may affect the leavening qualities of […]

The following contains halachic guidance concerning some of the common issues that arise when conducting a Pesach Seder.  In particular, it discusses preparation for the Seder, the four cups of wine, and the obligation to eat matzah, marror, korech and Afikoman.  This is by no means comprehensive.  For a more comprehensive guide, see HaSeder HaAruch by Rabbi Moshe Yaakov Weingarten (three volumes, 1431 pages).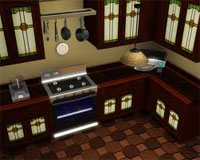 As the Yom Tov of Pesach nears, and the diligent balabusta begins to tackle the challenge of preparing the kitchen for Pesach, undoubtedly the light at the end of the tunnel is beginning to shine. Although moving into a separate Pesach home sounds very inviting, such luxuries are often not affordable and definitely not in the Pesach spirit. Among the basic mitzvos of the chag is the mitzvah of "Tashbisu Se'or Mibateichem", ridding one's home and possessions of chometz. However, if we are to use kitchen equipment, utensils, or articles that can be found in our kitchen year-round, it may be insufficient to just clean them thoroughly. One is forbidden to use these items unless they have been especially prepared for Pesach. This preparation process is known as kashering.
The Torah instructs us that the proper kashering method used to rid a vessel of chometz is dependent upon the original method […]

Besides pharmaceutical companies, Rabbi Gershon Bess also contacts many cosmetic companies and bases the following chometz-free list on his research.
L'halachah, all non-food items not fit for canine consumption (nifsal mayachilas kelev i.e., something that one would not feed his dog) may be used on Pesach. This includes all cosmetics, soaps, ointments, and creams. Nonetheless, people have acted stringently with regard to these items.
Below are several reasons why people are strict:
Many products, including shaving lotion and perfume, contain denatured alcohol which can be restored to regular alcohol. According to most opinions, one should not use such products on Pesach. The list notes products which do not use chometz-based alcohols.
The Biur Halachah (326:10 B'shaar) writes in the name of the Gra that one should be strict and not use non-kosher soap all year (sicha kishtiya). Although we are not accustomed to this stringency, many individuals have adopted this chumra during Pesach and […]

Published Spring 2015
Updated Spring 2019
The Land of Israel follows a unique seven year cycle.   For the first six years, fruits and vegetables grown there are tithed.1  The seventh year is  Shmitta , the sabbatical year, which has its own set of special laws.  These laws mainly affect those living in Israel, but also those living in the Diaspora if they are in possession of Israeli-grown produce.2
For the tithing of the first six years, the  Torah 3 sets an end date for the process called Biur  Ma'aser .   Biur  Ma'aser  includes a number of components, which are still applicable today:
Biur  Ma'aser
Any untithed produce ( tevel )  in one's possession must be tithed by  Erev  Pesach 4of the fourth and seventh years of the  Shmitta  cycle.5
Ma'aser Shaini  is the second tithe separated on produce harvested in the 1st, 2nd, 4th, and 5th years of the Sabbatical cycle.  In the times of the  Beis  Hamikdash […]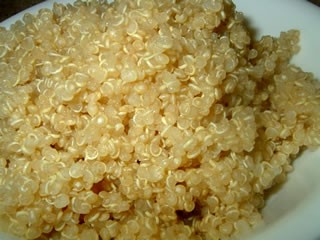 QUINOA UPDATE 2019
The following product is approved for Passover use.
Natural Earth Products
Quinoa, when bearing Star-K Passover symbol
What is Quinoa?
Quinoa (pronounced KEEN-wa) is a species of seeds of the Chenopodium or "goosefoot" family, and is botanically related to spinach. It was first brought to the United States from Chile nineteen years ago. Quinoa has been cultivated in the Andes Mountains for thousands of years, growing three to six feet tall despite high altitudes, intense heat, freezing temperatures, and as little as four inches of annual rainfall. Peru and Bolivia maintain seed banks with 1,800 types of quinoa.
Quinoa is Kosher L'Pesach and is not related to the five types of chometz grains, millet or rice.
If It's Not Kitniyos, Why Does Quinoa Need Passover Certification?
We have found that quinoa can, at times, be either grown near barley, or rotated with […]

Utensil to be immersed must be completely clean – free of dirt, dust, rust, stickers, labels or glue. (Practical Tip: WD-40 is very effective in removing adhesive)
One wets one's hands in the mikvah water, holds the vessel in the wet hand and says Baruch…Asher Kidshanu B'Mitzvosav V'Tzivanu Al Tevilas Keili (Keilim for multiple utensils) and immerses the vessel(s).
If one forgot to make the brocha, the immersion is valid.
The water of the mikvah must touch the entire vessel inside and out.
The entire vessel must be under water at one time, but does not have to be submerged for any prolonged period of time.
If a basket or net is used to hold small utensils, the basket should be immersed in the water, the utensils placed in the basket, […]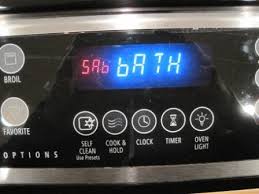 Appliance manufacturers, with the aid of modern technology, have designed kitchen appliances to be safer and more efficient while incorporating various features to enhance operation. However, the integration of this technology may pose a challenge to their proper use on Shabbos and Yom Tov.
In 1997, a historic technological project was launched between a major appliance manufacturer and a kosher certification agency. Whirlpool Corporation (manufacturer of KitchenAid) approached the STAR-K to help modify their ovens for use on Shabbos and Yom Tov. Prior to that time, many of their appliances did not conform to halachic guidelines. Following some adjustments, a successful mode was developed. Whirlpool called this "Sabbath Mode" and was awarded a patent in 1998 for this concept.
STAR-K certification on appliances falls into two categories:
1. Sabbath Mode, includes models that have unique software/hardware designed to specifically address our concerns.
2. Sabbath Compliant, includes models that the manufacturer wanted […]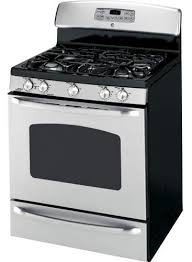 Cookin' just ain't what it used to be. Technological advances have taken the old stovetop and oven and upgraded them to be safer, more efficient, and smart for today's lifestyle. They are also far more complicated. With these transformations, the observant Jew is faced with challenges that did not confront him in the past. To understand how these changes affect the halachic use of the stovetop on Shabbos and Yom Tov, it is worthwhile to review some laws and concepts as they relate to cooking on Shabbos and Yom Tov.
DEFINITION OF MELACHA
Cooking on Shabbos is a Torah prohibition derived from the constructive acts performed in erecting the mishkan. This forbidden act is known as a melacha. There are 39 categories of prohibited acts.
MELACHA OF COOKING
The prohibition of cooking on Shabbos is defined as the act of using heat to make a substance edible, or to change its current state. […]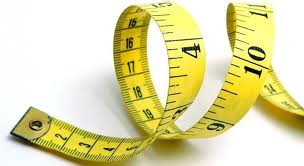 Conscientious observance of kashrus goes beyond the identification of kosher symbols on your supermarket shelf and the separation of meat and dairy foods and utensils in your kitchen. There are many food related halachos, in addition to those involving preparation and serving. Amongst them are the halachos of shiurim, measurements. They encompass a wide range of issues relevant to food consumption, and have important halachic ramifications.

For many years, Rabbi Gershon Bess has prepared a Guide for Pesach Medications and Cosmetics. This list has been published and distributed by Kollel Los Angeles. For over a decade, STAR-K Kosher Certification in conjunction with Kollel Los Angeles has made this list more widely available to the general public. This guide, available in Jewish bookstores nationwide, has served as an important resource to kosher consumers.
Sefer Kovetz Halachos (Hilchos Pesach 12:4) states in the name of HaRav Shmuel Kamenetzky, shlit"a, that l'chatchila one should take a medication approved for Pesach (see ibid. footnote #5 that mentions the availability and use of reliable Pesach lists and guides).
There are four issues that must be addressed to fully understand the list:
The Halachos of Taking Medication on Pesach
The Importance of the List
How the List is Prepared
Cosmetics and Personal Care Products
I. The Halachos of Taking Medication on Pesach
The following halachos are based on the psak […]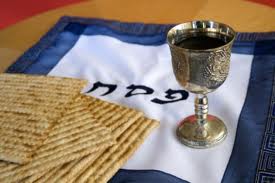 Passover, an eight-day springtime festival, commemorates the Exodus of the Jewish people from Egyptian bondage. Based on the injunction against eating or possessing leavened bread for eight days, Passover involves a unique set of kosher laws. Kosher consumers are most careful about what they eat on Passover. In fact, many people who do not observe kosher year-round may do so on Passover. According to some accounts, 40% of the kosher market revolves around the Passover holiday.


Click here for 2019 Pet Food List
To some people, the concept that there are restrictions regarding what can be fed to animals may seem amusing. They wonder: "Really now, must dogs also eat kosher?" Of course,animals don't need to eat kosher food. However, Halacha clearly instructs people regarding what, how and when to feed them.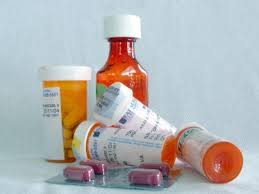 In the 1920's, the Jewish community in Germany numbered close to half a million people, who were mostly professionals, in finance, and retail trade. German Jewry thrived within the general culture of the Weimar Republic. As an influx of approximately 70,000 East European Jews flocked to Germany to escape political oppression and violent anti-Semitism, Berlin soon became the center for Hebrew culture, reaching its peak from 1920 to 1924. It had become a safe haven for Hebrew and Yiddish speaking intellectuals, mostly Russian Hebrew writers. Although some Jews emigrated during this time, mostly to America or Palestine, many more did so after the rise of Nazism in 1933. Unfortunately, the majority of Jews remained in Germany, with catastrophic results.

I. Thou Shalt Read Product Labels Carefully
     – Make sure a reliable Kosher for Passover certification appears on the package. Don't assume the product is kosher for Passover just because it is in the Passover section of the supermarket.


Tired of potatoes, potatoes, potatoes for Pesach? Try quinoa ("Keen-Wa"), a sesame-seed-sized kernel first brought to the United States from Chile nineteen years ago, according to Rebecca Theurer Wood. Quinoa has been cultivated in the Andes Mountains for thousands of years, growing three to six feet tall despite high altitudes, intense heat, freezing temperatures, and as little as four inches of annual rainfall. Peru and Bolivia maintain seed banks with 1,800 types of quinoa.

As Pesach nears, the grocery bills mount and the bank account dwindles, the Jewish housewife courageously attempts to hold the household budget intact without compromising her strict standard of Pesach Kashrus. She asks: Are there products in the marketplace that live up to their claims of fresh, pure, natural, or additive-free that can be purchased worry-free without special Passover certification, or are there legitimate kashrus concerns that would require the product to carry reliable Kosher for Passover certification? Let us take a behind-the-scenes look at some of these potential products.


Erev Pesach is one of the busiest and most unique days of the year. With every hour comes another set of halachos. Many halachic times, including the time for searching for chometz and the latest time for eating chometz, are well known. However, many halachos of Erev Pesach are often confusing and not commonly understood. The purpose of this article is to elucidate some of the lesser known laws of Erev Pesach.