Other News From The STAR-K

Women's Mashgicha Conference Planned for Fall, 2011

Published Spring 2011
"She is too nervous to come to the phone," said the woman, referring to the mother of the Bar Mitzvah boy, who had just prepared a huge pot of chicken soup for the upcoming seudas Shabbos.   The woman then related the following story to me.  The Bar Mitzvah boy, who was home from school on the Friday before the big Shabbos, had warmed up some pizza in the toaster oven on a piece of aluminum foil.  After completing his lunch, he crushed the used foil into a ball and attempted to shoot it into the garbage can.  The foil ball missed the trash and landed in the large pot of chicken soup, simmering on the stove in preparation for his seudas Bar Mitzvah!  The woman on the phone got right to the point. "We discarded the foil.  Does the soup need to be thrown out, and do we need […]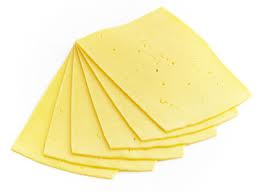 Published Spring 2011
If Miss Muffet was a conscientious seminary girl, sitting down to a meal of curds and whey would not be so simple.  There is much to consider.  Was the milk Cholov Yisroel?  Does the milk have to be Cholov Yisroel?  Was the starter culture Cholov Yisroel?  What rennet was used to coagulate the milk?  Did the mashgiach add the coagulants to make the curds and whey?  Are all curds and whey created equal?

Published Spring 2011
The savory smell of cholent greets us as we awaken on Shabbos morning. The word "cholent" was coined by the progenitors of Ashkenazic Jewry who settled in the Alsace region of France, over 12 centuries ago, and likely derives from the Old French word chalant meaning heat.1 Cholent covers an array of concoctions, ranging from the typical potatoes, meat, barley, beans and onions, to avant-garde vegetarian and simple Pesachdik versions; every household has its 'secret' ingredient.  Whatever one calls it and however they prepare it, whether Sefardic chamim or German gruenkern, it is crucial to adhere to halacha while delighting in this permanent fixture of the Shabbos menu.  The following guidelines address common halachic issues in the preparation and consumption of cholent.2

Other News From The STAR-K

Women's Mashgicha Conference Planned for Fall, 2011

STAR-K Certification's claim that Kosher is "not just about milk and meat" has recently extended to funding a program that is one of the few of its kind in the nation.  Known for its proactive local benevolent efforts, which have a ripple effect across the greater Jewish community, STAR-K has recently awarded a very considerable grant to the Chananya Backer Memorial Fund of the Baltimore Community Kollel.  The program (started by Rabbi Aryeh Zigdon) is a teen outreach effort memorializing a 16-year-old Baltimorean, who tragically died three summers ago from injuries sustained in a car crash; his levaya was held on Tisha B'Av, 5768.

Q: Can a Kohain enter the Maryland Science Center, located in downtown Baltimore?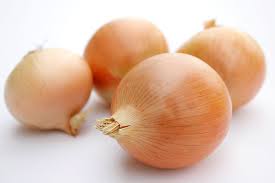 Published Spring 2011
I. Davar Charif
On one of my first visits to a food production facility, I cried. Not because I discovered a gross kashrus violation, chalilah; and not from tears of joy over the privilege to promote the availability of kosher food. My tears flowed because at one end of the enormous fruit and vegetable processing factory, the deafening machinery was slicing and packaging – onions! Despite a distance of a few hundred feet from the onion production line, my lachrymal glands were working hard to flush out sulfuric acid from my eyes. Only veteran workers were immune to the effects of the intruding irritants permeating the air.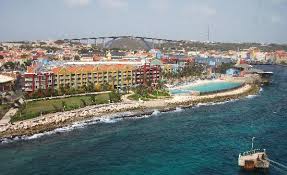 Published Summer 2011
Curaçao?  Where is Curaçao?  Better yet, how do you pronounce Curaçao?  Curaçao (cur-a-sow) is a small but beautiful island in the Caribbean Sea off the coast of Venezuela.  Curaçao is one of three Leeward Islands which use to form part of the former Netherland Antilles.  The Netherlands Antilles was made up of six Caribbean islands namely Aruba, Bonaire, Curacao in the south, St. Maarten, St. Eustatius and Saba in the central Caribbean region.  In 1986, Aruba left the Antillean constitution to become an autonomous island nation within the Kingdom of the Netherlands.  On October 10, 2010, Curaçao and Saint Maarten followed suit by also becoming autonomous island nations within the Kingdom of the Netherlands.  Bonaire, Saba and St. Eustatius opted to become special municipalities of the Netherlands.

Women's Mashgicha Conference Planned for Fall, 2011
STAR-K's first Mashgicha Enrichment Program, held in November, 2009, attracted veteran mashgichos from around the U.S. and as far away as Israel.  It was so successful that STAR-K is planning its second all-women conference this coming fall.  The two-day program will be held at its Baltimore headquarters and is open to a limited number of women who are currently employed as mashgichos worldwide.  The curriculum will include kashrus procedures, insect checking, and visits to local food service establishments.

Published Fall 2011
In the beginning of 2009, Rabbi Haim Levy moved from Israel to Panama to continue the work of his then recently deceased father, Chief Rabbi Sion Levy, z"l, rav of Congregation Shevet Ahim. When his father arrived in Panama City from Israel in 1951, the country was affluent, yet spiritually poor. Building the community from scratch, it is to the late Rabbi Levy's credit that of the approximately 10,000-12,000 Jews living in Panama today, about 90% have a kosher home (of which a large percentage eat only kosher outside the home, as well), and Shabbos observance is on the rise. Presently, Panama boasts one of the largest and strongest Jewish communities in Central America.

Q:        Which brocha should be recited when eating the following foods?  (i) Hearts of palm; (ii) Cranberries; (iii) Sushi; (iv) Ezekiel bread; and (v) Rice cakes.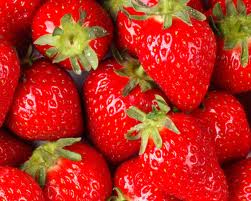 Published Fall 2011
1. Introduction
Over the past number of years, there has been much discussion regarding insect infestation and the procedures used to check fruits and vegetables. Many guides have been published, many lectures and demonstrations have been given, L'Hagdil Torah Ul'hadira. However, infestation can and does change over time,1 so it is worthwhile to step back from time to time and review the facts as well as the procedures used.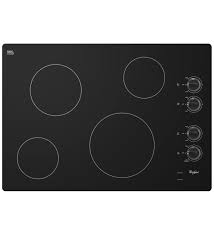 Published Fall 2011
One of the most popular articles in Kashrus Kurrents, dating back to my days in kollel, was the article entitled, Preparing the Home for Pesach, written by Rav Heinemann shlita, Rabbinic Administrator of Star-K.  It appeared in one of the Kashrus Kurrents earliest Pesach editions.