October 2020
In this STAR-K Webinar, Rabbi Zvi Goldberg and Rabbi Boruch Beyer discuss Sukkos-related topics.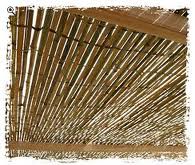 Fall 2009
When our Torah speaks about the Festival of Sukkos it states, "Chag HaSukkos Taaseh Lecha B'Aspecha Migornecha U'Miyikvecha."1 "The Sukkos holiday should be observed at the time that you harvest your grain and your wine," during the fall. Our Chachamim, sages, have taught us that this pasuk has another esoteric meaning. The sukkah, in which we dwell during this chag, should be made from the unused parts of the harvesting grain and wine, namely the stalks of grain and twigs of the vine. These are the items that should be used for the schach, the covering, which is placed on top of the sukkah instead of a permanent roof.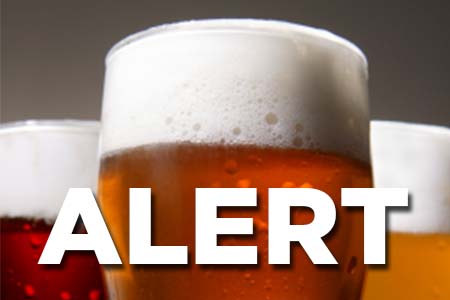 04 | 05 | 2019
Updated April 4, 2022
It has come to our attention that two large beer distribution companies, who are the exclusive distributors of many brands in Maryland, are Jewish owned. Due to numerous challenges, a proper sale of Chometz is not possible. As a result, many brands of beer sold in our area will be "Chometz She'avar Alav HaPesach". The problematic beer in stock will not be depleted until sometime in June. Please check our website after June 1st for an update. Until that time, the beers on the list here should not be purchased. We do not have any information about beers sold outside of Maryland.
For a list of stores where brands listed may be purchased in Maryland see here.
Additionally, one may purchase beer at the following stores with the listed conditions:
Accents Liquor Store (new!) – All beer in the store
Dugan's – Only beer that has an approval sticker bearing the STAR-K symbol and Hebrew signature of Mashgiach.
Kosher […]

August 2017
Webinar host Rabbi Zvi Goldberg discusses schach mats with Rabbi Boruch Beyer.
Additionally, you can listen here for a shiur by Rabbi Goldberg, given at Congregation Darchei Tzedek, Baltimore, on the subject of various types of schach mats. The shiur includes an explanation of STAR-K certified mats.

It is by now well known that much of the beer sold in Baltimore and surrounding counties is distributed by Jewish owned companies, creating a significant Chometz She'avar Alav haPesach issue for our community. The following is a brief explanation of the issue.
What exactly is Chometz?
The Torah[1] forbids eating any chometz – leavened grain products during Pesach. Simply defined, leavening is dough or batter that has increased in volume either through yeasts or chemical means. The process of how this happens is the following.
A chemical leaven such as sodium bicarbonate (baking soda) react with compounds naturally present in the dough to produce carbon dioxide. The carbon dioxide (CO2) released from this reaction becomes trapped inside the dough, thereby causing the dough to expand – and rise.
Another way to cause dough to rise is through a process called fermentation. Yeast, a fungus naturally present in grains (or commonly added […]

When shopping for a new appliance, it is worth considering the different features each one offers and whether they meet your needs regarding Shabbos and Yom Tov use. Here are some suggestions and considerations to help you make the best decision for your needs.
Advice Re: Cooktops
Electric smoothtops may present a problem of kashering for Pesach. Check with your rav.
Electric cooktops may pose a problem with adjusting the temperature on Yom Tov.
Electronic ignition may pose a problem with initiating a flame on Yom Tov.
Some cooktops (gas or electric) have knobs that light up when the burner is turned on, and on some of these cooktops an illuminated ring displays on the knob itself. Some knobs are backlit with a soft glow to indicate an 'On' setting, and some knobs offer progressive illumination that adjusts to indicate the burner setting. These types of knobs pose a problem.
Additionally, be aware that some high-end […]

October 2016
Stored improperly, schach can become a target and breeding ground for insects. These insects could then drop onto the table and into your food.
When schach is wrapped in plastic or any similar non-breathing material, ambient temperature changes may lead to development of condensate inside the wrapper. This can create a moist environment ideal for breeding insects.
People tend to keep schach mats in their original bags and then store it in areas that are not climate-controlled (e.g., basement storage rooms, garages, sheds). These types of conditions often lead to infestation.
While we do not have statistics to show how often schach is infested, it would seem prudent to prevent schach infestation by not storing it in plastic. If you must wrap it, use paper, or leave the plastic open so it can vent. Under dry conditions – whether temperatures are cool or hot – insects won't thrive.
If you are concerned your […]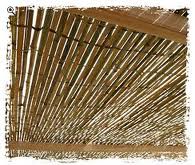 The following schach mat manufacturers are certified by STAR-K. Please see letter of certification for usage instructions.
Sukkah Systems
20 Brighton Ave.
Passaic, NJ 07055
Click here for the current letter of certification.
The Sukkah Project
2317 Grand Park Dr. #2A
Grand Junction, CO 81505
844.478.5568
Click here for the current letter of certification.
The Esrog Headquarters – The Sukkah Headquarters
5809 Foster Avenue
Brooklyn, NY 11234
Click here for the current letter of certification.
Click here for information on proper storage of schach mats.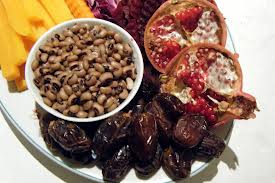 Published Fall 2010
Introduction
On Rosh HaShana, everything we do is imbued with extreme significance. We stand in judgment before the Heavenly Court while each of our actions, words, and thoughts are scrutinized. To assist our efforts in currying Divine mercy, we employ various customs transmitted by our ancient mesorah. Among them is the regimen of the simanim, literally signs or omens. These are the foods that we bring to the table at the beginning of the evening meal as auspicious indications of a propitious year to come. What are the origins of this unusual custom? How can we be meticulous in its performance? How do we harness its power to usher in a year of prosperity?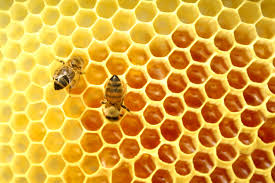 Published Fall 2010
As we look toward the beginning of the new year, we turn our thoughts to teshuva, and the hope that our tefillos will be answered for a sweet new year. This request has been symbolized for hundreds of years on Rosh Hashana by eating challah and apples dipped in honey.1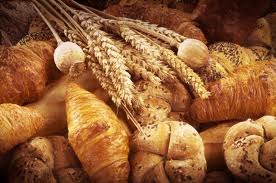 The story is told about how in the mid 1970's the proprietor of a kosher bakery in an Orthodox Jewish neighborhood was asked if his products were Yoshon. Not realizing that this Hebrew word, which literally means 'old', actually refers to grain which had been planted before Passover, proudly, albeit naively, answered, " I can assure you that everything in my bakery is 100 percent fresh." Today, as we approach the millennium yoshon and chodosh have graduated and become household words which have rightfully taken their place among the more popular terms such as Glatt Kosher, Cholov Yisroel, and Pas Yisroel.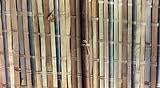 August 2013
STAR-K currently certifies schach made from bamboo slats held together with monofilament type cord for use during Sukkos. The following is an explanation of the psak of Rabbi Moshe Heinemann regarding this item:
In Hilchos Sukkah (Shulchan Aruch, Orach Chaim 629:1) it is written that schach can not consist of something that is "mekabel tumah" (something that has the ability to become ritually impure). It is for this reason that bamboo carpet mats cannot be used for schach as they are mekabel tumah. All Star-K certified schach is not made to sit or walk on and is therefore not mekabel tumah.
In addition, l'chatchila, kosher schach may not be supported by anything which is mekabel tumah (see Rama O.C. 629:7). According to the opinion of Rashi (as brought in Shaar Hatziyun 629:20) spun or woven threads (e.g. string, yarn) […]

A fundamental difference between Yom Tov observance and Shabbos observance is the allowance of ochel nefesh, food preparation on Yom Tov. "Ach Asher Yei'achel L'Chol Nefesh Hu Levado Yei'aseh Lachem…"1 The Torah permits us to cook, bake, and prepare food on Yom Tov proper, in order to eat the prepared food on that day of Yom Tov. One is not permitted to prepare from one day of Yom Tov for the second day of Yom Tov or for after Yom Tov. This prohibition of hachana, of preparing from one day of Yom Tov to the next, presents a problem when the second day of Yom Tov falls out on Shabbos or when Shabbos follows a two day sequence of Yomim Tovim. Can one halachically prepare food on Yom Tov for the Shabbos Yom Tov or for Shabbos?

The production of matzos Kosher for Pesach (KFP) involves a great deal of meticulous work. The process begins with the inspection of wheat kernels to ensure that they have not been adversely affected by moisture in the air and have not prematurely sprouted. Grinding of the grain must be performed according to the dictates of Halacha which preludes any pre-grind soaking of the grain and which requires special preparation of the milling equipment to ensure that no contamination exists from non-Passover flour in the grinders and filters. The KFP flour is then loaded onto trucks either pneumatically or in bags under sheltered conditions and shipped to the bakeries.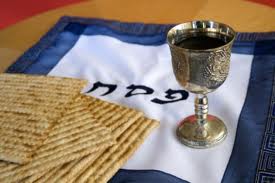 Note: This article was originally written for Kashrus Kurrents 2001 and revised for the 2021 Passover Guide. The halachos apply whenever Erev Pesach falls on Shabbos. The next occurrences will take place in 2025 and then not again until 2045.
Many of us are quite familiar with the regular Erev Pesach routine: The bechorim go to a siyum, the chometz is burned, and we prepare for the Seder. However, every so often,1 Erev Pesach occurs on Shabbos and we must modify our routine. Let us review the halachos of Shabbos Erev Pesach.
Thursday – Taanis Bechorim/Bedikas Chometz
On a regular Erev Pesach the first-born males (bechorim) are obligated to fast. This year the fast is pushed back to Thursday. Those bechorim who do not wish to fast should attend a siyum. Thursday night after tzeis hakochavim (when it gets dark), one should immediately perform bedikas chometz. A bracha and […]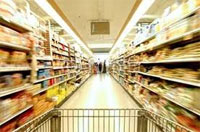 Click here to view the listing of stores where chometz may be purchased after Pesach 2016

FOR MORE INFORMATION INCLUDING THE HALACHOS REGARDING PURCHASING CHOMETZ AFTER PESACH CLICK HERE:

As Pesach nears, the grocery bills mount and the bank account dwindles, the Jewish housewife courageously attempts to hold the household budget intact without compromising her strict standard of Pesach Kashrus. She asks: Are there products in the marketplace that live up to their claims of fresh, pure, natural, or additive-free that can be purchased worry-free without special Passover certification, or are there legitimate kashrus concerns that would require the product to carry reliable Kosher for Passover certification? Let us take a behind-the-scenes look at some of these potential products.