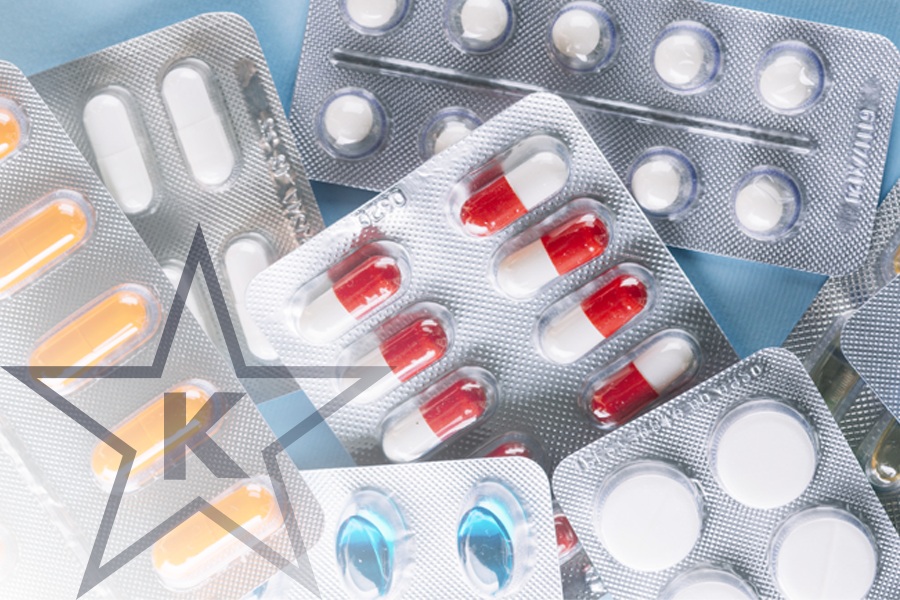 Rabbi Mordechai Frankel
In the times of Chazal, people would grind up medicine as needed. Grinding is forbidden on Shabbos; therefore, Chazal enacted a gezeira that a person should not take medicine on Shabbos for a minor ailment. Even though it is not common nowadays for a consumer to crush his own medicine, the gezeira remains in full force. In general, it is forbidden for a person with a minor ailment to do anything on Shabbos which an observer would realize is being done for refuah. I asked Rav Heinemann, shlit"a, twenty questions regarding treating minor ailments on Shabbos. Below are the questions and his answers. Following that, I have added source material for those who wish to further understand these pesakim.
Q1: How bad does a headache or an allergy such as hay fever need to be in order to take medicine on Shabbos?
A person is generally not allowed to take medicine on […]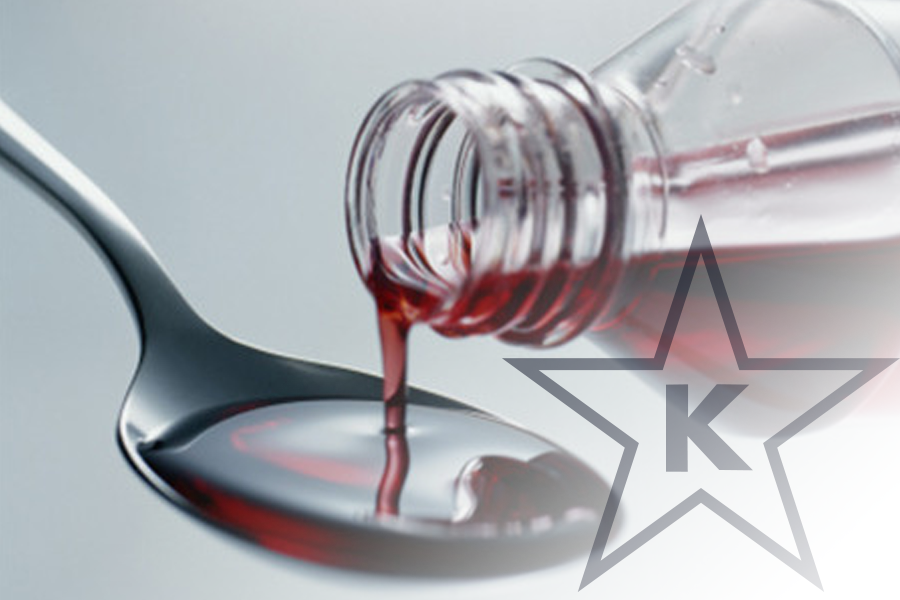 Rabbi Tzvi Rosen
In the world of food ingredients, there is no ingredient as versatile as glycerin. In the world of kosher ingredient sensitivity, there is no kosher-sensitive ingredient that compares to glycerin. Glycerin's ingredient versatility is not limited to food grade applications. Glycerin is used extensively as a major component in the pharmaceutical and cosmetics industries, as well.
Glycerin is known as a humectant. That means that glycerin helps retain moisture. Therefore, glycerin is a perfect ingredient for the baking industry to keep bakery goods moist and give products a longer shelf-life. Glycerin is sweet and can be used as a substitute for liquid sugar. Glycerin is an excellent solvent and is used as a mainstay for food colors. These properties make glycerin an essential ingredient in a myriad of food applications.
Furthermore, glycerin's natural properties make it an essential element in pharmaceutical products, as well as health and beauty aids. What is that […]

admin
Ideally, one should purchase over-the-counter (OTC) products with a reliable hechsher. Star-K certified products contain only kosher approved ingredients. A product containing a trace of a nonkosher ingredient (even if it is batel bshishim) cannot be certified Star-K. Similarly, all certified products are manufactured without any keilim concerns.
Unfortunately, very few OTC products are kosher certified, and kosher consumers who require such products are often confronted with shailos (questions). The Star-K reviewed ingredients used in hundreds of OTC products manufactured by many of the major pharmaceutical companies including Bayer, Bristol-Myers Squibb, Glaxosmithkline, McNeil, Novartis, Pfizer, Procter & Gamble, Purdue Frederick, Schering-Plough, and Wyeth.
In compiling a list of "approved" medications for use by one who is a choleh (ill) or has a maychush (discomfort) the following halachic guidelines were used:
Equipment – If all ingredients are kosher, there is no concern that the medicinal ingredients were produced on treif equipment (see Yoreh Deah […]

Dr. Avrom Pollak
Approximately twenty-five years ago shortly before "Pesach" 5738 Mr. A. J. Levin, a vice president of the Orthodox Jewish Council, began publishing Kashrus Kurrents. In that first issue, printed on the familiar yellow paper with the blue Kashrus Kurrents logo, it was deemed necessary to advise the Baltimore community that they cannot rely on labels or advertisements that merely states 'Kosher for Passover'. From that same issue we learned that the fledgling Star-K organization had just inaugurated its kosher hot-line whereby one could get accurate kashrus information Monday through Thursday between the hours of 10 a.m. to 12 p.m.
A most welcome and popular feature was a list of items that did not require special Passover certification. Included were specific brands of sugar and cocoa as well as a number of commonly used over the counter medications. Compiling the list required substantial research by volunteers […]

04 | 07 | 2017
Margie Pensak
Over 30 years ago, STAR-K Kosher Certification recognized a deep community need for a hotline. Today, the STAR-K Kosher Hotline answers close to 100,000 questions, annually, from consumers calling in from around the world. It is comprised of a team of seven highly-trained receptionists who answer the questions from a written script. All answers are pre-approved by one of the STAR-K Rabbonim, who are available to elaborate on certain questions. As the phones continue to ring off the hook since Shushan Purim, the hotline has received close to 6000 questions, in addition to the many hundreds we received via email and our app. These are the top ten questions that have been asked.
If my oven is self-clean, do I just turn it on to kasher it?
It's not enough since the door and opposing face of the oven don't usually get hot enough to clean. First clean those areas, then turn […]
Admin
Download the most powerful Kosher info App
for FREE!!
STAR-K's Kosher Info App offers the one of the largest repositories of Kosher consumer information in cyberspace, combining www.star-k.org, the internet's first and most comprehensive consumer information website and the interactivity of the STAR-K Kosher Information Hotline 410-484-4110. "STAR-K, How May We Help You"? The app allows you to ask your questions directly to the STAR-K team of Rabbis and Kashrus experts including the ability to snap a picture along with your questions.
This innovative app offers searchable lists of:
Alcoholic Beverages
Kosher Medicine Info
Starbucks Kosher List
Slurpee List
Sabbath Mode Appliance Search
STAR-K Passover information and the Kollel Los Angeles Medicine and Cosmetics Guide (in-app purchase required)
Kashrus Kurrents Articles and STAR-K Webinar Videos
And MUCH MORE

Rabbi Dovid Heber
The following chart offers guidelines for products that are ( חמץ שעבר עליו הפסח (שעה"פ . "Yes" next to a product indicates the product is subject to the halachos of חמץ שעה"פ . Following Pesach, one may purchase these products only from a Jewish owned store that properly sold its chometz, or from a store owned by a gentile. "No" next to a product indicates the product is not subject to the halachos of חמץ שעה"פ . These products may be purchased at any store after Pesach.
Product
Status
Barley (if pearled, raw and packaged)
No
Beer
Yes
Bran (Wheat, Oat)
Yes
Bread/cake/cookies
Yes
Cereal with primary ingredient of wheat, oats or barley
Yes
Chometz content is more than a k'zayis.
Yes
Chometz content in entire package is less than a k'zayis but is greater than 1/60 of the product (e.g., Corn Flakes cereal)
 Yes
Chometz content in entire package is less than a k'zayis but is greater than 1/60 of the uncooked product
 No
Chometz content is less […]

Rabbi Mordechai Frankel
Published Summer 2015
For general guidelines regarding the laws of tevilas keilim, ,click here
UTENSIL
TEVILAH
Aluminum pan, disposable
Tevilah without a brocha if intended to be used only once; tevilah with a brocha if intended to be used more than once.[1]
Aluminum pan,non-disposable
Tevilah with a brocha[2]
Apple corer (metal)
Tevilah with a brocha
Baking/Cookie sheet
Tevilah with a brocha
Barbeque grill
Racks require tevilah with a brocha, other components do not require tevilah.
Blech
No tevilah
Blender /Mixer
Glass or metal bowl, metal blades and other attachments require tevilah with abrocha, other components do not require tevilah.  Handheld immersion blender requires tevilah with a brocha.
Bottle (metal or glass)
Tevilah with a brocha.  If bought filled with food and subsequently emptied by a Jew, does not require tevilah.[3]
Brush (grill, egg yolk, pastry)
No tevilah
Cake plate (metal or glass)
Plate needs tevilah with a brocha, cake plate cover does not require tevilah.
Can (metal or glass)
Tevilah with a brocha.  If bought filled with food and subsequently emptied by a Jew, does not require tevilah.[3]
Can opener
No tevilah
Cast iron pot
Tevilah with a brocha
Ceramic knife
Tevilah without a brocha
Challah board
Metal board, or glass top on wooden board, requires tevilah with a brocha.  Wood board with a plastic top does not require tevilah.
Cheese slicer (metal)
Tevilah with a brocha
China (glazed)
Tevilah without a brocha[4]
Coffee grinder
No tevilah
Coffee maker (electric)
Does not require tevilah if it will break if toveled, otherwise requires tevilah with […]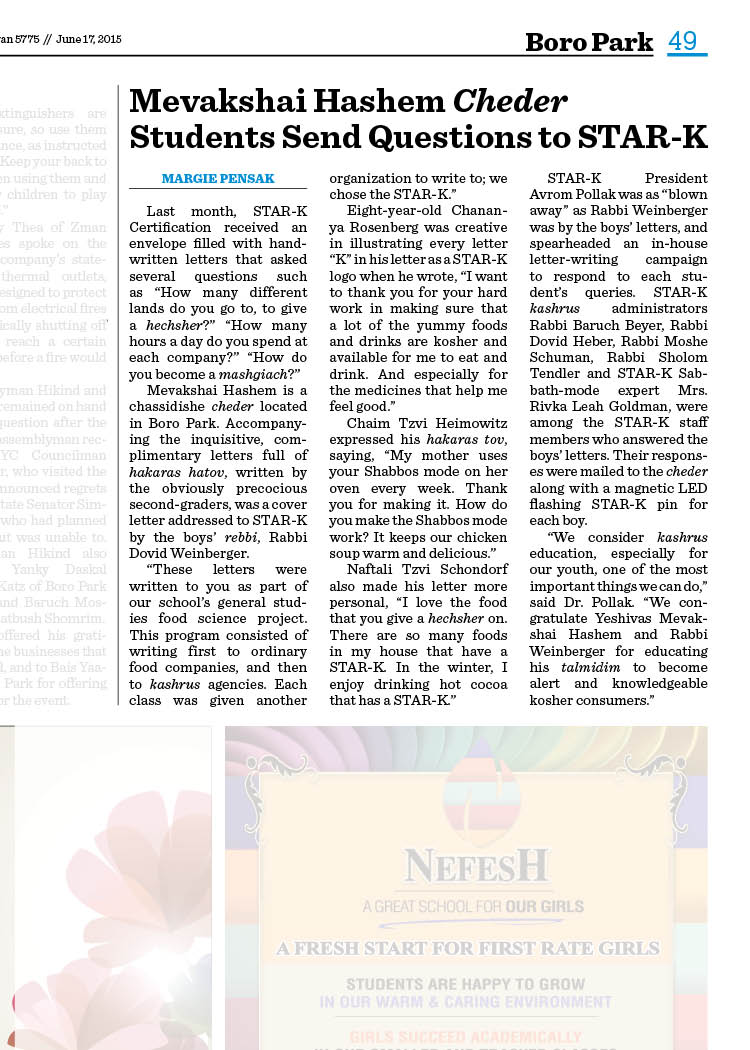 06 | 10 | 2015
Margie Pensak
http://www.theyeshivaworld.com/news/headlines-breaking-stories/318326/mevakshai-hashem-cheder-students-get-their-kashrus-queries-answered-by-star-k-certification.html
http://matzav.com/mevakshai-hashem-cheder-students-have-their-kashrus-queries-answered-by-star-k-certification/
http://baltimorejewishlife.com/news/news-detail.php?SECTION_ID=1&ARTICLE_ID=61182
Last month, STAR-K Certification received an envelope filled with handwritten letters that asked questions like: 'How many different lands do you go to, to give a hechsher?' 'How many hours a day do you spend at each company?' and 'How do you become a mashgiach?' Accompanying the inquisitive, complimentary letters full of hakaras hatov, written by the obviously precocious second graders of Mevakshai Hashem– a Chasidishe cheder located in Boro Park–was a cover letter addressed to STAR-K by the boys' rebbe, Rabbi Dovid Weinberger:
"These letters were written to you as part of our school's General Studies "food science project". This program consisted of writing first to ordinary food companies, and then to kashrus agencies. Each class was given another organization to write to; we chose the STAR-K."
Eight-year-old Chananya Rosenberg was creative in illustrating every letter "K" in his letter as a "STAR-K" logo when he wrote:
"I want to thank you […]

admin
Due to the ongoing covid-19 situation, we are unsure if we will be having our regular summer classes, or if they will be held in a different format. Feel free to apply and we will let you know closer to the actual classes what we have planned.
Kashrus Training Program
July 20 – July 23, 2020.
Foodservice Mashgiach Training Program
July 13-15, 2020.
Kashrus Training Program
The STAR-K's widely acclaimed Kashrus Training Program has been held annually since 2004, at the STAR-K offices in Baltimore, Maryland. This intensive seminar is limited to 25 students — Rabbonim, certifying agency administrators, kollel members, and others serving in klei kodesh — who will be taken behind the scenes of a first class luxury hotel's kosher kitchen and a manufacturing plant. Seminar participants will also benefit from lectures delivered by STAR-K administrators, audio-visual presentations, and a hands-on practicum to find the less […]

Rabbi Avrohom Mushell
Published Spring 2013
Have you ever had a slice of p'tcha galarita – that spicy, globby stuff Bubby used to cook up? How did she manage to make it so thick?
Better yet, open a can of gefilte fish. Look at the stiff jell that comes as its broth. Why is it that when you cook your own gefilte fish, you do not get that solid jelly from your broth? Did you ever wonder why theirs is so thick and yours is not?
COLLAGEN may be the answer to this thickening question.
Collagen is a fibrous, insoluble protein that makes up a major portion of bone, skin and connective tissue. By cooking animal bones or adding fish bones to the broth of your gefilte fish, you will extract some of the collagen from the bones. This gives you the wobbly jelly in p'tcha or in the gefilte fish that comes in a can.
The most common form in which collagen is marketed is partially hydrolyzed state known commonly as gelatin. […]

Admin
Utensil to be immersed must be completely clean – free of dirt, dust, rust, stickers, labels or glue. (Practical Tip: WD-40 is very effective in removing adhesive)
One wets one's hands in the mikvah water, holds the vessel in the wet hand and says Baruch…Asher Kidshanu B'Mitzvosav V'Tzivanu Al Tevilas Keili (Keilim for multiple utensils) and immerses the vessel(s).
If one forgot to make the brocha, the immersion is valid.
The water of the mikvah must touch the entire vessel inside and out.
The entire vessel must be under water at one time, but does not have to be submerged for any prolonged period of time.
If a basket or net is used to hold small utensils, the basket should be immersed in the water, the utensils placed in the basket, […]
Dr. Avrom Pollak
Published Summer 2008
Approximately thirty years ago shortly before "Pesach" 5738 Mr. A. J. Levin, a vice president of the Orthodox Jewish Council, began publishing Kashrus Kurrents. In that first issue, printed on the familiar yellow paper with the blue Kashrus Kurrents logo, it was deemed necessary to advise the Baltimore community that they cannot rely on labels or advertisements that merely states 'Kosher for Passover'. From that same issue we learned that the fledgling Star-K organization had just inaugurated its kosher hot-line whereby one could get accurate kashrus information Monday through Thursday between the hours of 10 a.m. to 12 p.m.


Admin
Other News From The STAR-K

STAR-K CERTIFICATION
TeleKosher Conference Program for Local Kashrus Agencies

Rabbi Tzvi Rosen
Published Spring 2012
One of the trademarks of the Star-K is that it encourages its staff to respond to consumer kashrus inquiries. All too often, after eating a yummy treat, a consumer will notice a seemingly questionable item listed on the wrapper's ingredient panel. They will then call the Star-K hotline in a frantic state because they fear they may have eaten something non-kosher, only to learn that they most likely mistook the ingredient for something else or that the ingredient has a kosher counterpart. The following is a list of commonly questioned ingredients that regularly appear on the labels of popular foods that we eat.

Admin
Star-K's National Kashrus Lecture Series features various topics delivered by Star-K administrators. Topics cover: Glatt Kosher Meat Today, Kosher Travel, The High Price of Kosher Foods, Caterers and Restaurants, Meat and Poultry, Kosher Liquors, Shabbos & Yom Tov Appliances, and the Kashrus of Medicines & Vitamins. Cassettes of these lectures are available through the Star-K office. For more information, click here or call Star-K,
(410) 484-4110.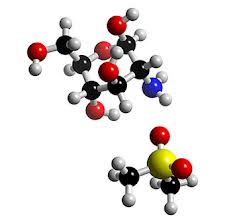 Rabbi Dovid Heber
As the kosher consumer crosses Maryland's spectacular Chesapeake Bay Bridge, it is hard to imagine that glucosamine, one of the most widely used arthritis remedies is derived from the seafood shells found deep in the waters below. Sea shells are not the only surprising source of muscle and joint remedies. The l'vona (frankincense) used in the Bais Hamikdash, deer antlers, and an array of animals including sharks and bees, also contain the raw materials of over-the-counter arthritis supplements.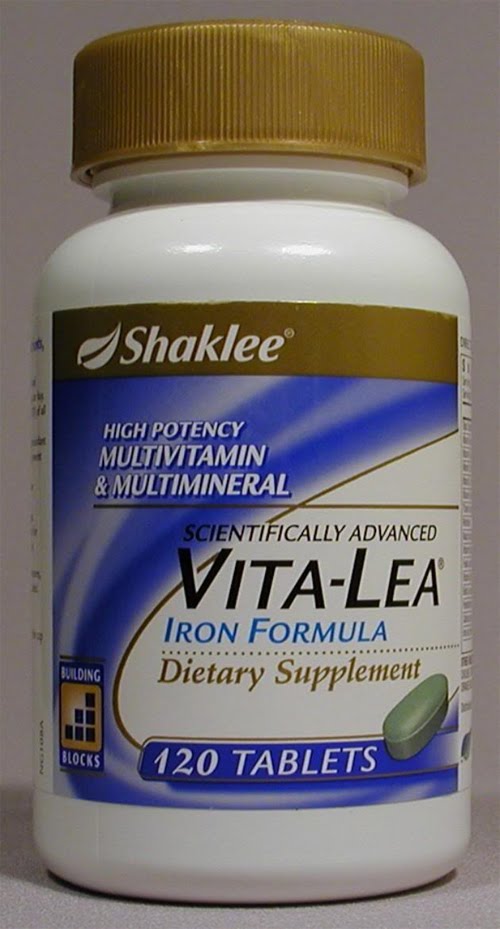 Rabbi Dovid Heber
October 2016
When visiting an obstetrician/gynecologist, a patient may be given prescriptions or recommendations for an array of products by her physician. The patient may be confused about whether a particular product is kosher. The following guide was prepared to help clarify the kashrus issues regarding these products.1
Rabbi Dovid Heber
Click here to view the STAR-K Medicine List
Global sales of pharmaceutical products are expected to reach 500 billion dollars annually.1 It is therefore no wonder that the interest in kosher certification and approval for these products has also skyrocketed. Ideally, one should purchase these products with kosher certification. However, this is not always practical. It is for this reason that one of the most frequently asked questions on the Star-K hotline relates to the kosher status of these remedies. In an effort to clarify the numerous issues regarding these popular products, the Star-K has prepared the following halachic guidelines based on the psak of Rabbi Moshe Heinemann, shlita, Rabbinic Administrator of Star-K Kosher Certification.2


Rabbi Dovid Heber
For many years, Rabbi Gershon Bess has prepared a Guide for Pesach Medications and Cosmetics which was published and distributed by Kollel Los Angeles. A partnership with STAR-K and the Kollel to make this information more widely available to the general public is still going strong after more than a quarter century. The Medications and Cosmetics Guide, available in Jewish bookstores nationwide, serves as an invaluable resource for kosher consumers seeking to purchase these items for Yom Tov.
Sefer Kovetz Halachos (Hilchos Pesach 12:4) states in the name of HaRav Shmuel Kamenetzky, shlit"a, that l'chatchila one should take a medication approved for Pesach and mentions the availability and use of reliable Pesach lists and guides (see Hilchos Pesach, ibid., footnote 5).
The halachos pertaining to medication and cosmetic use on Pesach are based on the joint psak of Rabbi Moshe Heinemann, shlit"a, and Rabbi Gershon Bess, shlit"a. Halachos that appear in other […]

Rabbi Zvi Goldberg
Click here for 2020 Pet Food List
To some people, the concept that there are restrictions regarding what can be fed to animals may seem amusing. They wonder: "Really now, must dogs also eat kosher?" Of course,animals don't need to eat kosher food. However, Halacha clearly instructs people regarding what, how and when to feed them.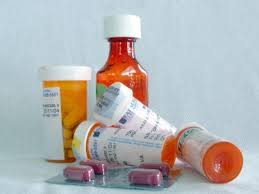 Margie Pensak
In the 1920's, the Jewish community in Germany numbered close to half a million people, who were mostly professionals, in finance, and retail trade. German Jewry thrived within the general culture of the Weimar Republic. As an influx of approximately 70,000 East European Jews flocked to Germany to escape political oppression and violent anti-Semitism, Berlin soon became the center for Hebrew culture, reaching its peak from 1920 to 1924. It had become a safe haven for Hebrew and Yiddish speaking intellectuals, mostly Russian Hebrew writers. Although some Jews emigrated during this time, mostly to America or Palestine, many more did so after the rise of Nazism in 1933. Unfortunately, the majority of Jews remained in Germany, with catastrophic results.
Rabbi Dovid Heber
Ezra Hasofer established ten takanos (laws) covering a wide spectrum of Jewish life.1 The purpose of these takanos was to enhance Torah study, Shabbos, the Jewish communal court system, and the sanctity of the Jewish home and marriage. One of the takanos was that salesmen should travel from town to town to supply perfume and fragrances to the women of each community.2 It is clear that these items were important in Jewish life since ancient times.

Admin
Although להלכה, any chometz may be sold before Pesach, there are pious individuals who do not sell "real" chometz, but rather give it away, burn it, or eat it before Pesach. How does one define "real" chometz? A food for which there is an issur of בל יראה ובל ימצא דאורייתא (there is a Torah prohibition of ownership on Pesach) is "real" chometz. This includes all items that are חמץ גמור, real chometz (bread, cake, pretzels, pasta, etc.). It should be noted that people who do not sell real chometz may purchase real chometz from a Jewish owned store that sold their chometz.
However, תערובת חמץ where the חיוב ביעור (obligation to burn) is only מדרבנן(rabbinic), or at least according to some opinions only מדרבנן, is not חמץ גמור. In addition, ספק חמץ medications and non-edible items, as well as products processed on chometz equipment, are not considered to be חמץ גמור. These products are sold before Pesach […]
Rabbi Zvi Goldberg
Published Spring 2009
Updated Fall 2018
A person visiting a hospital patient is performing the great  mitzvah  of  bikur cholim .  It is one of the  mitzvos  for which a person reaps benefits in this world, while the principal reward is saved for the next world.  While visiting the sick, some  halachic  issues may arise.  This article addresses these issues from the visitor's point of view.  Questions affecting the patient (such as adjusting the bed, using the call button, and asking the staff to perform tasks on  Shabbos ) are important issues that should be posed to one's rabbi.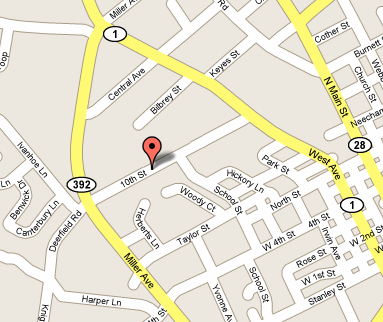 01 | 03 | 2013
Margie Pensak
The field of Kashrus is diverse and multi-faceted. These attributes are mirrored in the multi-talented, eclectic STAR-K Kosher Certification's Kashrus Administrators, who recently took Kashrus on the road to audiences in Baltimore, Lakewood, North Miami Beach, and Oak Park, Michigan. Their topics spanned everything from Astronomy to Kosher Organic Certification.

05 | 22 | 2012
Admin
Bob Vosburgh, Jeff Wells and Alyssa Haak
It's tough enough getting certified on a single attribute, much less three. But Hain-Celestial Group's WestSoy product line was able to gain organic, kosher and non-GMO certification in record time thanks to the emergence of multiple audit programs that streamline the verification process.