Other News From The STAR-K

Women's Mashgicha Conference Planned for Fall, 2011

Published Spring 2011
"She is too nervous to come to the phone," said the woman, referring to the mother of the Bar Mitzvah boy, who had just prepared a huge pot of chicken soup for the upcoming seudas Shabbos.   The woman then related the following story to me.  The Bar Mitzvah boy, who was home from school on the Friday before the big Shabbos, had warmed up some pizza in the toaster oven on a piece of aluminum foil.  After completing his lunch, he crushed the used foil into a ball and attempted to shoot it into the garbage can.  The foil ball missed the trash and landed in the large pot of chicken soup, simmering on the stove in preparation for his seudas Bar Mitzvah!  The woman on the phone got right to the point. "We discarded the foil.  Does the soup need to be thrown out, and do we need […]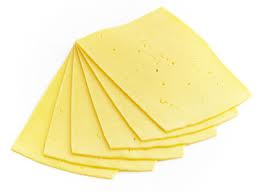 Published Spring 2011
If Miss Muffet was a conscientious seminary girl, sitting down to a meal of curds and whey would not be so simple.  There is much to consider.  Was the milk Cholov Yisroel?  Does the milk have to be Cholov Yisroel?  Was the starter culture Cholov Yisroel?  What rennet was used to coagulate the milk?  Did the mashgiach add the coagulants to make the curds and whey?  Are all curds and whey created equal?

Published Spring 2011
The savory smell of cholent greets us as we awaken on Shabbos morning. The word "cholent" was coined by the progenitors of Ashkenazic Jewry who settled in the Alsace region of France, over 12 centuries ago, and likely derives from the Old French word chalant meaning heat.1 Cholent covers an array of concoctions, ranging from the typical potatoes, meat, barley, beans and onions, to avant-garde vegetarian and simple Pesachdik versions; every household has its 'secret' ingredient.  Whatever one calls it and however they prepare it, whether Sefardic chamim or German gruenkern, it is crucial to adhere to halacha while delighting in this permanent fixture of the Shabbos menu.  The following guidelines address common halachic issues in the preparation and consumption of cholent.2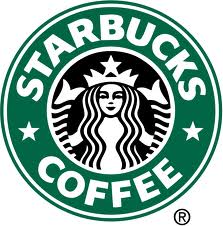 Published Spring 2011
Updated Winter 2016
"I'll have a Triple, Venti, Half Sweet, Non-Fat, Caramel Macchiato please." If the aforementioned expression is something you find yourself saying (and understanding) on a regular basis, then pay close attention to what we are about to tell you ( for the uninitiated, we are discussing a large, high-calorie Starbucks drink be'laz) .
Over the past few months the Star-K at the behest of Starbucks (disclaimer: there is no family relation, we just happen to both be Stars in our respective industries) has conducted a top to bottom review of Starbucks stores, procedures, products, ingredients and suppliers. As a result we are now in a much better position to recommend more of the popular Starbucks items available. It must be made clear though, that many of our original concerns regarding Full-service Starbucks stores that offer non-kosher items still exist but we have been able to mitigate these concerns […]