Rabbi Yonah Gross eagerly signed up for STAR-K Kosher Certification's annual Food Service Kashrus Training Seminar held in the agency's Baltimore offices July 6-8. As the newly appointed Kashrus Administrator of the Community Kashrus of Greater Philadelphia (Keystone-K) – for which he was an active rabbinical board member for seven years – the former Rav of Congregation Beth Hamedrosh in Wynnewood, PA, wanted to learn more about the challenges a mashgiach faces.
Shares Rabbi Gross, "As Kashrus Administrator, I spend plenty of time in our various establishments, but it was very helpful to see things from the perspective of someone who is in our kitchens, catering halls, and factories on an ongoing basis. It is also helpful to learn the best practices of other organizations in order to try to incorporate them into my own organization to strengthen Kashrus in Philadelphia. Interacting with the STAR-K staff is very helpful in developing relationships with some of the world's top Kashrus professionals whom I look forward to collaborating with for years to come."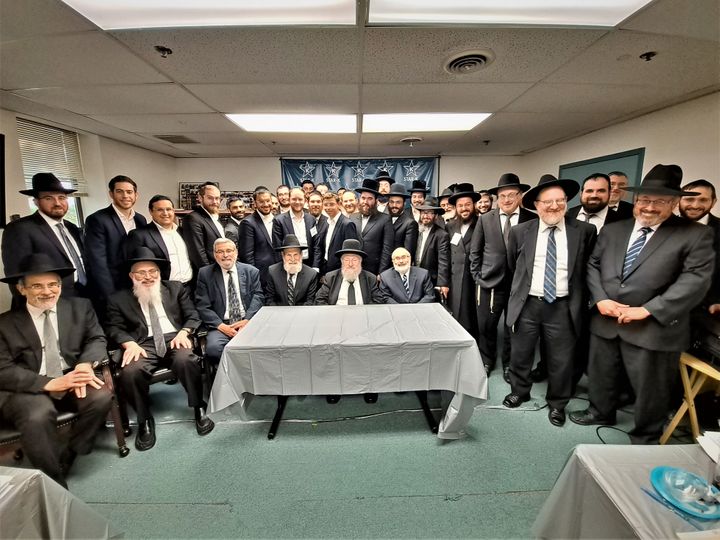 STAR-K's popular annual Kashrus Training Program, held July 12-15, in Baltimore, was attended by an equally diverse group of participants. Among them, Rav Shloime Appel, Dayan of the Vizhnitzer Kehillah of Boro Park; Kollel yungerleit from Yeshivas Ner Yisroel; musmachim of STAR-K Rabbinic Administrator HaRav Moshe Heinemann, shlit"a, who learn in Rabbi Avrohom Lefkowitz's Kollel Bnei Torah in Lakewood, New Jersey; and, members of the Viener Kollel in Brooklyn, New York.
Rav Appel was motivated to attend the training program because of his longtime interest in Kashrus and his intrigue for the STAR-K training program after hearing about it for years.
"In the last few years, I have had a small-scale kashrus organization," explains Rav Appel. "I figured attending the seminar was a great opportunity to learn practical applications of Kashrus and I wasn't wrong. Every single day I was taken aback by this shiur and that shiur and this plant and that plant. It was very, very fascinating. It is hard for me to single out one specific area of the program that was my favorite because every aspect, b'emes, was amazing… It is a maaradika zechus to see first-hand how to apply, l'maasa, halacha and Kashrus, how it works and how it doesn't work, and correct protocol. I give credit to the STAR-K. Not every organization lets you in and shows you and tells you everything. It's a big zechus for the STAR-K; it's very nice of them."
Participants of both seminars were addressed by STAR-K Kashrus administrative staff members about such topics as foodservice challenges and major Kashrus differences between Ashkenazim and Sefardim. They also benefited from a hands-on vegetable checking practicum and behind-the- scenes tours of local kosher food establishments, a kosher supermarket, a kosher wedding hall; and the kosher kitchen of Delta Hotels by Marriott-Hunt Valley. Another highlight of these programs was the concluding "Ask the Rav" session, where the participants' Kashrus queries were answered by HaRav Moshe Heinemann. Certificates were awarded upon completion.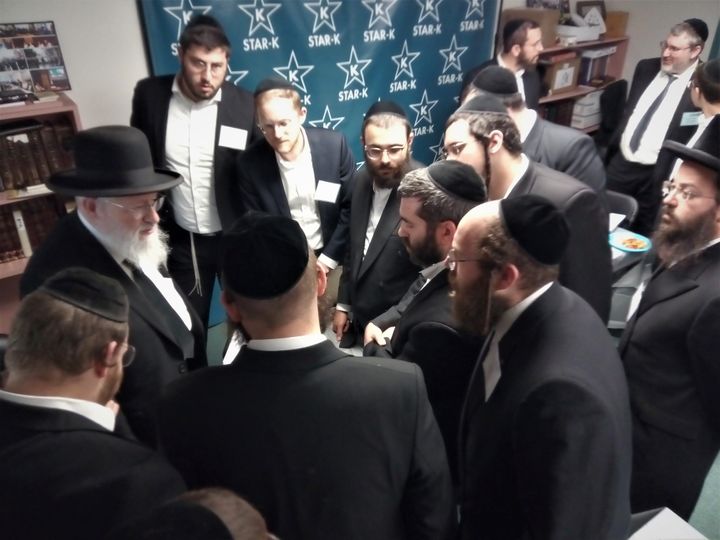 "We were very pleased that, Baruch Hashem, we could have an in-person training seminar this year, which we could not do last year," concludes STAR-K Kashrus Administrator Rabbi Zvi Goldberg, coordinator of the training program. "Nothing can replace the bonds formed and the give and take during face-to-face meetings and tours. The group was extremely motivated to learn about Kashrus. After each session, they crowded around the speaker to continue the discussion, even as we tried to move on to the next! We wish them all much hatzlocho."