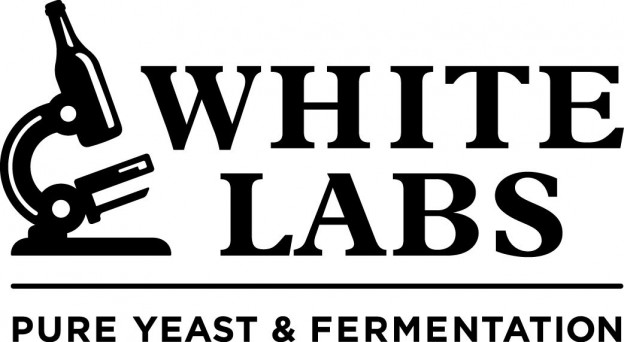 SAN DIEGO (April 5, 2016) – White Labs , the premier pure yeast and fermentation lab, is proud to announce that house yeast strains and enzymes produced in the company's San Diego and Davis, Calif. facilities have been certified kosher by STAR-K. The official kosher certification logo, a star with a "K" inside, may now be seen on the back of all U.S. produced product packaging.
The STAR-K Kosher Certification is a guarantee that White Labs house yeast strains and enzyme ingredients meet all kosher requirements. Those requirements include the Jewish religion's laws that determine which foods are acceptable and conform to the Jewish Code. To become certified, White Labs worked with STAR-K representatives to evaluate the company's ingredients and products. As a condition of the certification, STAR-K audits the production facilities regularly throughout the year to ensure kosher compliance.
"Having our house yeast strains and enzymes kosher certified is an investment in our company that we hope our customers will appreciate," said Chris White, White Labs president & CEO. "We had customer requests to become kosher certified and after reviewing the requirements and our ingredients, we determined it was an easy request to fulfill. White Labs continues to provide the highest quality products, and the kosher certification is yet another reason why we are unique."
"White Labs maintains a high level of compliance and quality control systems and it was a pleasure working with them," said STAR-K President Dr. Avrom Pollak. "STAR-K is happy to be able to offer brewers seeking to reach the kosher market the opportunity to use White Labs' pure liquid yeast."
Currently, only house yeast strains and enzymes manufactured at the San Diego and Davis facilities are certified kosher. Strains and enzymes manufactured in the company's Copenhagen, Denmark facility are currently being evaluated for certification. Private strains that are banked with White Labs are not currently kosher certified but if requested, may be certified at no charge. Products are certified only when bearing the star K symbol.
All processes and ingredients are consistent with production before the certification, there is no difference in the product or quality of the yeast strains or enzymes now that they have been certified kosher. To purchase White Labs yeast or enzymes, please visit yeastman.com or look for White Labs products at retailers nationwide.
About White Labs
White Labs, Inc. is an international company headquartered in San Diego that provides pure liquid yeast, fermentation products, services, analysis and education to professionals and enthusiasts alike. Continually raising the bar in the art of fermentation, White Labs stretches the limits of science to set new standards in purity and freshness. From the industry's first pitchable liquid yeast, to a complete revolution in the way it's propagated and packaged, the White Labs innovative spirit is tireless. For more information on White Labs and its various products and services, please visit whitelabs.com.