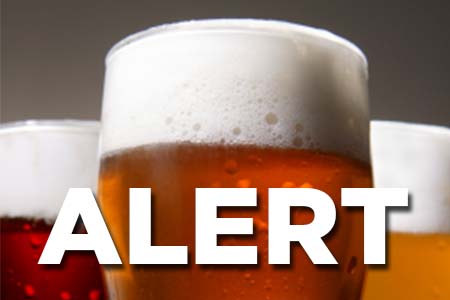 Effective June 12, all beer in Maryland can be assumed to be from after Pesach and is permitted to be purchased anywhere.
It came to our attention last year that two large beer distribution companies, who are the exclusive distributors of their brands in Baltimore, are Jewish owned. Due to numerous challenges, a proper Mechiras Chometz was not possible for this year. As a result, many brands of beer sold in our area will be "Chometz She'avar Alav HaPesach". The problematic beer supplies will not be depleted until sometime in June. Please check our website after June 1st for an update. Until that time, the beers on the list HERE should not be purchased. All other brands are permitted.
The above information applies only to Baltimore City and Baltimore County and the other counties listed in the alert. Montgomery County is NOT affected by this alert. We do not have any information about beers sold outside of Maryland.
To assist consumers, a partial list of permitted brands can be found HERE.
Additionally, unless otherwise notified by the STAR-K, one may purchase any chometz beverages at the following stores with the listed conditions:
Dugan's – Only beer marked with STAR-K approval stickers
Kosher Bite
Village Wine and Liquors (Colonial Shopping Center) – Only beer marked with STAR-K approval stickers
Wine Loft – Only beer marked with STAR-K approval stickers