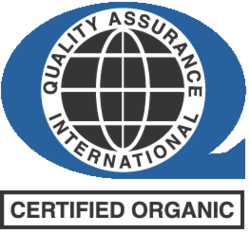 Now You Can Have Your Organic Cake and Eat it Too…Thanks to STAR-K!
Once upon a time, organic produce and processed foods were found only in health food stores. Today, not only can you walk into most any mainstream grocery store and find a variety of organically certified foods, you can find them in stores catering to the most discriminating kosher consumer, as well. The rapidly, rising global demand for kosher products bearing a trusted, recognizable kosher logo now parallels that of labeled certified organic products. The two intersecting trends have given rise to a flourishing new specialty food category, kosher organic, which meets both the strict requirements of Jewish dietary laws and the USDA National Organic Program specifications. The major impact on sales of these doubly certified products is reflected in Mintel International's 2008 research data; both "kosher" and "organic" were amongst the top ten claims for new products.
The term "organic" refers to the way agricultural products, such as fruits, vegetables, grains, dairy products and meat, are grown and processed. Organic farming practices are designed to promote soil and water conservation and reduce pollution. The differences between conventional and organic farming practices are many. Rather than apply conventional chemical weed killers to fertilize and control weeds, organic farmers may conduct sophisticated crop rotations and spread mulch or manure. Alternative measures, such as traps, are used, as opposed to spraying insecticides, in reducing pests and disease. Instead of inoculating their livestock with antibiotics, growth hormones and medications to prevent disease and spur growth, organic farmers give their animals organic feed and allow them access to the outdoors. They use preventative measures—such as rotational grazing, a balanced diet and clean housing—in minimizing disease.
"The new alliance between STAR-K and QAI highlights our shared commitment to help companies provide high-quality kosher certified organic products, in a more efficient and cost-effective manner," said STAR-K President Dr. Avrom Pollak. "Like STAR-K, QAI is dedicated to helping consumers know that they are getting real value from certified products. Having realized that many companies have both certifications, we feel that the bundling of our certification efforts will add further efficiency and value on behalf of consumers throughout the world."
For more information about Star-K Kosher Certification and QAI Organic Certification, or to learn more about this combined QAI organic and STAR-K Certification kosher audit, please contact Steve Sichel by clicking here or 410-484-4110, ext. 224 or click here for an application.
To learn more about the Basics of NOP Organic Certification, click here.
For additional information about QAI, please contact Lauren Browning at [email protected] or 619-614-0871.