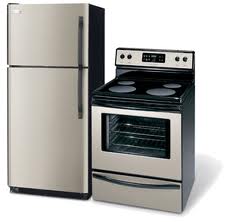 By Annie Groer
WASHINGTON POST
WASHINGTON – In the beginning, strict biblical edicts governed cooking during the Jewish Sabbath and holy days.
These days, appliance-makers are adding features to help Jews cook yet comply with bans on work during the day of rest and starting fires on holidays. Dacor (since 1989), KitchenAid (since 1996) and General Electric (beginning this week) offer ovens and stoves equipped with what all call a "Sabbath mode."

"There are two time periods when observant Jewish people cannot cook food in the regular manner," said Rabbi Avrom Pollak, president of STAR-K, a Baltimore organization that certifies food as kosher. "On the Sabbath, you cannot cook, but you can keep food warm. On the holiday, one may actually cook food to be used on the holiday, but one cannot start a fire or turn a fire off." All three companies have added switches that deactivate lights, beepers and electronic icons. GE and KitchenAid have added a switch to override their 12-hour safety shutoffs so food can be warmed for 24 hours or longer. GE's new entry in the category also has included a time-delayed temperature change device. All three manufacturers have STAR-K certification for the Sabbath-mode appliances. The additional features are included in the standard prices.
Rabbi Pollak estimated that 500,000 U.S. households keep kosher, and their occupants represent a desirable target market. "They tend to place a lot more emphasis on their kitchens than the population at large. They tend not to eat out a lot. Family meals are an important part of life, so they put a lot of emphasis on what's in their kitchen. They tend to spend a lot more when they remodel or buy new appliances."