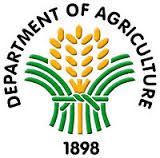 It should have come as no surprise when the Philippine Department of Agriculture sponsored the first official Philippine Pavilion at last month's Kosherfest 2012, which included manufacturers of Kosher-certified products derived from coconuts, bananas and processed mangoes. Consul General Mario L. de Leon Jr., of the Philippine Consulate General New York, cut the ribbon at the pavilion and spoke at the Interest Session provided by Kosherfest organizers. The way was paved for Filipino exporters of processed food to explore the lucrative niche market of Kosher-certified food products.
The strong emotional bond between the Jewish nation and the Philippines can be traced back to the Spanish Inquisition, when Marranos settled in Manila, in the 1590s. The first permanent settlement of Jews in the Philippines resulted when three brothers, the Levys, escaped the aftermath of the Franco-Prussian War in 1870. The last major immigration of Jews to the Philippines occurred between 1935 and 1941, when the community of Manila took heroic steps to save over 1300 fellow Jews, offering them a safe haven during the Holocaust. Moreover, on November 29, 1947, the Philippines provided the tie-breaking United Nations Partition Plan vote, when it was the only Asian country counted among the 33 countries that voted "yes" to recognize Israel as an independent state.
Rabbi Joel Weinberger, who has headed STAR-K Certification's California office since 1991, and covers kosher inspections in the Philippines, Pakistan, Singapore, China, Thailand, Vietnam, Indonesia, Central America, in addition to the western United States, is the Kosher resource person of the group. Rabbi Weinberg is no stranger to the Filipino population; he has spoken in the Philippines for the Department of Trade and Industry, PHILEXPORT, and USAID-GEM for almost a decade.
The companies in the Philippine Pavilion included: Suchero (Organic Natural Sweetener), Spythe Global Enterprises (coco sugar), Andy Albao Enterprises (Coco Wonder brand), Tropicana Food Products, Inc. (Coconut King brand and others), KF Nutri Food International (banana chips), Nature's Blessings (virgin Coconut oil) and eASIA Outsourcing and Marketing Services (Coconut Republic). The Philippine Department of Agriculture (DA), through the Agribusiness and Marketing Assistance Service (AMAS) under Engr. Leandro Gazmin and the Philippine Coconut Authority (PCA), represented the producers of dried mangoes, such as Kian Sun International Corporation and Profood International Corporation, as well as Lao Integrated Farms, Inc., Franklin Baker, Primex Coco products and Sorsogon Food Enterprises for coconut-based products, such as coco sap sugar, desiccated and organic coco vinegar.
After the close of Kosherfest, Consul General de Leon hosted a reception in his New York address for the Department of Agriculture led Philippine contingent and prominent Kosher and Asian food buyers, at which STAR-K Kosher Certification's President Avrom Pollak was in attendance. Rabbi Weinberger led these participants on a merchandise tour and scanning of selected Kosher distribution outlets and supermarkets in Manhattan, to heighten their knowledge of the kosher culture in the USA.
Josyline C. Javelosa, Ph.D., Agriculture Attache for the Embassy of the Republic of the Philippines remarked: "I was impressed to see how Rabbi Joel Weinberger warmly shepherded the Philippine participating companies at the Kosherfest in New Jersey and how he tirelessly helped promote their products so these could gain some ground in this growing niche market in the United States. It is always uplifting to see how someone like Joel, who is from a culture very different from ours, can find and share the great promise in integrating our products such as our Philippine coconut sugar, oil, flour and cream, into his own, such as in making healthy and delicious fruit shakes and other recipes. The Kosher industry will have much more to pleasantly discover from these Philippine kosher food products and I wish Rabbi Joel, STAR-K Kosher Certification and our food manufacturers all the best as they continue to work together in promoting these products in this multi-billion industry."
"The STAR-K has invested years in education and capacity building in the Philippines and this impressive showing at Kosherfest validates the effort that has helped the country allow its small and medium producers use kosher certification to export its fine products to the world,"' explains Rabbi Weinberger."
Zaldy B. Patron, Consul of the Philippine Consulate General, commented: "I would like to congratulate the Philippine delegation, led by Philippine Coconut Authority (PCA) Administrator Euclides Forbes, for their participation at Kosherfest 2012. By being present at the event, they were able to break new ground for kosher-certified products from the Philippines. I also wish to thank Rabbi Joel Weinberger and the STAR-K Kosher Certification for helping our Philippine companies gain markets for their kosher-certified products here in the US. The Philippine Consulate General in New York will be prepared to help promote these products in Northeast USA."
Sunil Gersappe, Director of Business Development for Franklin Baker, Inc., a leading Filipino manufacturer, distributor and exporter of desiccated coconut and specialty coconut products in the U.S. and international markets (it manufactures the retail coconut brand Baker's Coconut), believes: "Rabbi Weinberger has made a tremendous effort to get the Philippine delegation and Philippine products exposed to the Kosher customer base in the United States and with his efforts we are sure that more and more Philippine products will find a presence on retail shelves and within the food processing industry."