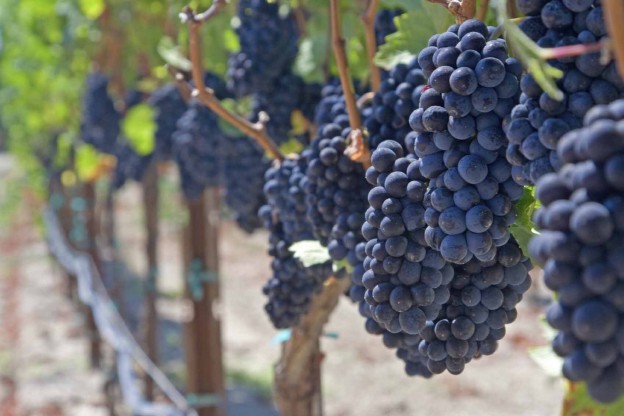 Published Fall 2015
LAST DATES OF KEDUSHAS SHEVI'IS, SEFICHIN
AND BIUR 5775/5776

The
following are ending dates of Kedushas Shevi'is, Sefichin and the
dates of Biur.

ITEM

KEDUSHAS SHEVI'IS/ SEFICHIN UNTIL

IF SEFICHIN APPLIES

BIUR

Almonds

17 Av
5776

No Sefichin

1 Cheshvan
5776

Apples

17
Sivan 5776

No Sefichin

21 Teves 5776

Apricots

7
Nisan 5776

No Sefichin

20 Tamuz 5775

Artichoke

25
Kislev 5776

No
Sefichin3

6 Tamuz 5775

Asparagus

25 Kislev 5776

No Sefichin

No
Biur4

Avocado

16 Tamuz 5776

No
Sefichin3

1
Av 5776

Banana

11 Tishrei 5776

No
Sefichin3

No
Biur4

Barley

25
Iyar 5776

Sefichin
Applies

20
Sivan 5775

Basil

25
Kislev 5776

No
Sefichin3

No
Biur4

Beans

No
Kedushah2

No
Sefichin2

No
Biur2

Beets

10
Kislev 5776

Sefichin
Applies

No
Biur4

Blueberries

No Kedushah2

No Sefichin

No
Biur2

Broccoli

25
Kislev 5776

Sefichin
Applies

15
Iyar 5775

Butternut
Squash

15 Teves 5776

Sefichin
Applies

15 Tishrei 5776

Cabbage
(White)

4
Kislev 5776

Sefichin
Applies

No
Biur4

Cabbage (Red)

25
Kislev 5776

Sefichin
Applies

No
Biur4

Carob

15
Elul 5776

No Sefichin

1
Adar I 5776

Carrots

25
Kislev 5776

Sefichin
Applies

No
Biur4

Cashews

No
Kedushah2

No
Sefichin2

No
Biur2

Cauliflower

24
Kislev 5776

Sefichin
Applies

No
Biur4

Celery

24
Kislev 5776

Sefichin
Applies

No
Biur4

Cherries

17 Nisan
5776

No Sefichin

15 Tamuz 5775

Chickpeas

25
Sivan 5776

Sefichin
Applies

1 Av
5775

Cinnamon

No
Kedushah2

No Sefichin

No
Biur2

Coriander

10
Cheshvan 5776

Sefichin
Applies

No
Biur4

Corn
(Fresh)

10 Tishrei 5776

Sefichin
Applies

No
Biur4

Cranberries

No
Kedushah2

No Sefichin

No
Biur2

Cucumbers

5
Cheshvan 5776

Sefichin
Applies

No
Biur4

Cumin

No
Kedushah2

No
Sefichin2

No
Biur2

Dates

6
Elul 5776

No Sefichin

14
Adar I 5776

Dill

29 Kislev
5776

Sefichin
Applies

No
Biur4

Eggplant8

15
Kislev 5776

Sefichin
Applies

No
Biur4

Esrog7

17
Sivan 5776

No Sefichin

1
Shevat 5776

Fennel

1
Kislev 5776

Sefichin
Applies

1 Cheshvan
5776

Figs

29 Adar
II 5776

No Sefichin

25
Kislev 5776

Garlic

25
Adar II 5776

Sefichin
Applies

5
Sivan 5775

Ginger

No
Kedushah2

No Sefichin2

No
Biur2

Grapefruit

17 Av
5776

No Sefichin

1 Av
5776

Grapes

6
Adar II 5776

No Sefichin

14
Nisan 5776

Grapes
for Wine

17 Sivan
5776

No Sefichin

14
Nisan 5776

Guava

16 Tamuz 5776

No Sefichin

1 Teves 5776

Horseradish

25
Kislev 5776

Sefichin
Applies

No
Biur4

Hyssop

No
Kedushah2

No
Sefichin2

No
Biur2

Kidney
Beans

No
Kedushah2

No
Sefichin2

No
Biur2

Kimmel
(caraway seeds)

No
Kedushah2

No
Sefichin2

No
Biur2

Kiwi

17 Av
5776

No Sefichin

1
Adar I 5776

Kohlrabi

18 Cheshvan
5776

Sefichin
Applies

No
Biur4

Lemon

16
Iyar 5776

No Sefichin

1 Elul
5776

Lentils

No
Kedushah2

No
Sefichin2

No
Biur2

Lettuce

3
Cheshvan 5776

Sefichin
Applies

No
Biur4

Lychee2

6 Iyar
5776

No Sefichin

11 Tishrei 5776

Mango

17
Sivan 5776

No Sefichin

1 Shevat
5776

Medlar
(Shesek)

16
Shevat 5776

No Sefichin

1 Tamuz 5775

Melon9

25
Kislev 5776

Sefichin
Applies

No
Biur4

Mint

25 Kislev
5776

No
Sefichin3

No
Biur4

Mushrooms

Laws
of Shmittah are not applicable

Mustard

No
Kedushah2

No
Sefichin2

No
Biur2

Nectarine

21
Adar I 5776

No Sefichin

1 Teves 5776

Oats

No
Kedushah2

No
Sefichin2

No
Biur2

Olives

16 Tamuz 5776

No Sefichin

6
Sivan 5776

Olive
Oil

16 Elul
5776

No Sefichin

6
Sivan 5776

Onion
(incl. powder)

1
Shevat 5776

Sefichin
Applies

No
Biur4

Oranges

17 Av
5776

No Sefichin

15
Sivan 5776

Paprika
(fresh)

28 Av
5776

Sefichin
Applies

20
Kislev 5775

Parsley
(incl. root)

25
Kislev 5776

Sefichin
Applies

No
Biur4

Peaches

21
Adar I 5776

No Sefichin

1 Teves 5776

Peanuts

28 Av
5776

Sefichin
Applies

No Biur

Pears

9
Sivan 5776

No Sefichin

11 Tishrei 5776

Peas
(Dried)

No
Kedushah2

No Sefichin

No
Biur2

Peas
in Pod

25
Kislev 5776

Sefichin
Applies

7
Sivan 5775

Pecan11

15 Elul
5776

No Sefichin

19 Teves 5776

Pepper
(Powder B&W)

No
Kedushah2

No Sefichin

No
Biur2

Pepper
(Jalapeno)

25
Kislev 5776

Sefichin
Applies

No
Biur4

Peppers10

25
Kislev 5776

Sefichin
Applies

No
Biur4

Persimmon

26 Sivan
5776

No Sefichin

15 Teves 5776

Pineapple

25
Kislev 5776

No Sefichin

No
Biur4

Pistachio

No
Kedushah2

No Sefichin

No
Biur2

Plums
(Euro. Longated)

16 Tamuz 5776

No Sefichin

15
Cheshvan 5776

Plums
(Japanese Round)

17
Nisan 5776

No Sefichin

15 Cheshvan
5776

Pomegranate

9 Tamuz 5776

No Sefichin

1 Teves 5776

Pomelo

17 Av
5776

No Sefichin

1
Sivan 5776

Popcorn

11
Av 5776

Sefichin
Applies

No Biur

Poppy
Seeds

No
Kedushah2

No
Sefichin2

No
Biur2

Potatoes

4 Teves 5776

Sefichin
Applies

No
Biur4

Pumpkin

1
Shevat 5776

Sefichin
Applies

1 Cheshvan
5776

Pumpkin
Seeds

No
Kedushah2

No
Sefichin2

No
Biur2

Radish

13
Kislev 5776

Sefichin
Applies

No
Biur4

Radish-Small

8
Cheshvan 5776

Sefichin
Applies

No
Biur4

Rice

No
Kedushah2

No
Sefichin2

No
Biur2

Sabra

17 Cheshvan
5776

No Sefichin

16 Shevat
5776

Scallion

20
Cheshvan 5776

Sefichin
Applies

No
Biur4

Sesame

No
Kedushah1

No
Sefichin1

No
Biur1

Soya

No
Kedushah2

No Sefichin2

No
Biur2

Spelt

No
Kedushah2

No
Sefichin2

No
Biur2

Spinach

1
Kislev 5776

Sefichin
Applies

No
Biur4

Strawberries

4
Kislev 5776

Sefichin
Applies

1 Tamuz 5775

Sugar

No
Kedushah2

No
Sefichin2

No
Biur2

Sunflower
Seeds

11
Av 5776

Sefichin
Applies

7 Elul
5775

Sweet
Potatoes

25
Kislev 5776

Sefichin
Applies

No
info.

Tarragon

No
Kedushah2

No
Sefichin3

No
Biur5

Tomatoes

13
Kislev 5776

Sefichin
Applies

No
Biur4

Turnip

15
Kislev 5776

Sefichin
Applies

No Biur4

Walnut

No
Kedushah2

No
Sefichin2

No
Biur2

Watermelon

25
Kislev 5776

Sefichin
Applies

No
Biur4

Wheat
Products6

No
Kedushah2

No
Sefichin2

No
Biur2

Zucchini
(Squash)

3
Cheshvan 5776

Sefichin
Applies

No
Biur4
We would like to acknowledge the contribution of Rabbi Shaul Goldman in the translation of the above chart.
FOOTNOTES FOR CHART
1. Gidulei Nochri – in Israel
2. Imported
3. Multi Year plant
4. Available all year
5. Intended for Flavor Only
6. Most wheat products used in Israel are of imported wheat and
not subject to shmittah laws. This must be
ascertained from the baker or from the packaging label.
7. Most esrogim for Succos
5776 (2016) will be available from the crop harvested through Otzar Beis Din and, therefore,
the rules of kedushas shvi'is
apply.
8. Most eggplant between Cheshvan and Adar Aleph are from the
Southern Aravah and gentiles.
9. In the winter, most melons are from Southern Aravah.
10. From Kislev until Adar Aleph, grown in areas that may not
have been inhabited during Aliyas Bavel.
11. 90% is from Import.