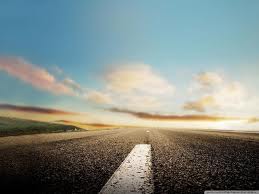 Published Summer 1996, Reviewed Summer 2005
Summertime is a season synonymous with travel, vacation, and experiencing the great outdoors. For many, the great excursion meant traveling to Bubbi's bungalow colony in the country. Today, we vacation the length and breadth of America. As we venture further and further away from the Catskill corridor, and experience the heartbeat of America, a universal question crosses the mind of every frum vacationer: "Is there anything Kosher to eat out there?" The answer is yes, more than you think; but it is still wise to plan before your journey.
Today, Kosher Certifications abound on convenience food. It is refreshing to stop at a roadside convenience store and find an assortment of crackers, cheese, snack foods, juices, beverages, and ice cream, all reliably Kosher approved. Stopping to shop at your destination's supermarket will uncover all the nationally known, popular Kosher certified products that dot the shelves coast to coast.
What has emerged in the supermarkets in terms of newly found Kosher approved products have been Kosher frozen foods, such as bagels that have gained national popularity. Furthermore, the supermarket's private label house brands frequently bear reliable Kosher certification. Private label products run the gamut from apple juice to canned vegetables. House brand private labels bear Kosher certification because a Kosher symbol is perceived as an additional set of eyes on the product. Hence, cereals, cookies, and crackers often bear reliable supervision. In every situation, a very unusual product bearing Kosher certification should always give one pause.
At times, chain supermarkets have a Kosher food section in their outlying branches because of branch stores located in Jewish neighborhoods. In other smaller communities, supermarkets may have a special "super-Kosher" food section to accommodate their entire Jewish clientele. For example, a supermarket in Oklahoma City carries a complete line of Glatt meats and Cholov Yisroel cheeses.
Even an overnight motel stay can be a pleasant surprise to the Kosher traveler. Continental breakfasts have become very popular in most motels. These meals range from simple juice and coffee to an elegant repast of rolls, cereals, bagels, fruit, and pastries. What has made these continental breakfasts so popular with the Kosher traveler is the widespread use of portion controlled products. These individually wrapped products, known as P.C.'s, include bagels, cereals, cream cheese, jellies, and creamers that more often than not display the Hechsher right on the portion pack.
When planning the family vacation, a good idea would be to place a call to the local Vaad Hakashrus, or the community Rabbi. Ask if there are any local brands of dairy products, baked goods, breads, or restaurants that are available in the local area that are reliably Kosher. Are there local or national ice cream/frozen yogurt or donut franchises that may be certified Kosher by the local Vaad? Of course, each community has their own Kashrus standards, some very reliable, others very lenient. Travelers should check with their local Rav or Rabbi to see if the Kashrus standards are acceptable.
In most situations, provisions, such as meat, chicken, hard cheeses, and Cholov Yisroel will have to be packed in the ice chest. But, all in all, with a little pre-travel homework, high marks can be scored in the Kosher vacationing department!