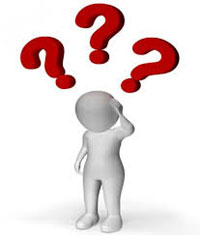 Star-K Kosher Certification is a guarantee that food products and ingredients meet all kosher requirements. The Star-K symbol has worldwide recognition and acceptability, with its certified Star-K products being sold around the globe. Certification authorizes the manufacturer to place the Star-K emblem on the product packaging to demonstrate its kosher status.

We believe that it is worthwhile to take time to study the different services offered by the many different certifying agencies. Making the right choice, an informed choice because you have asked the right questions, is one of the most important factors in determining whether or not your company receives maximum benefit from kosher certification. We suggest that you take a few moments to read "How to Choose A Kosher Certification," which will provide you with helpful hints regarding questions you should be asking.
1. No Obligation Application

The procedure for acquiring kosher certification is relatively simple. The first step is to complete the application. The information you include provides us with a profile of your company, the raw ingredients used, and your products and/or services. Please be assured that all the information you provide us will be held in strict confidence. This is stipulated in the contract between the Star-K and your company. In addition, we will be happy to sign a non-disclosure agreement.

Your application will be reviewed in order to determine the feasibility of your company's having its products kosher certified. This feasibility study is done at no cost to your company. You will then be assigned a Kashrus Administrator who will be your liaison with the Star-K and will assist you in the certification process. You will receive an estimate of all costs associated with kosher supervision. Unlike other certification agencies, the Star-K charges no application fees for the initial review which enables us to determine whether you are likely to meet Star-K standards for kosher certification.
2. Initial Inspection

Kosher certification requires a thorough review of a) all ingredients used in the plant, b) plant equipment, and c) manufacturing processes. Star-K personnel, trained in food technology and familiar with the food industry and ingredients, visit your plant. They will consult with Star-K senior Rabbinic staff to determine whether your plant meets requirements for kosher certification. This is known as the initial inspection phase of the certification process. Prior to the initial inspection, you will be billed for travel and other expenses. In most cases the fees are credited towards your annual certification fee.

Click here for a more thorough treatment of this phase of the certification process


3. Contract

After a detailed evaluation of the ingredients, equipment and products, the Star-K will submit a proposed contract outlining the terms of certification for your approval. This contract will detail all the requirements and obligations of both parties, including a list of all approved ingredients and products.
4. Obtaining your Letter of Certification

After the Star-K receives the signed contract indicating consent to all mutually agreed upon terms, and we have verified that all conditions have been met, a letter of certification authorizing the printing of the Star-K symbol will be forwarded.
5. An Ongoing Relationship

After the contract is signed, regular, periodic visits will be made by a Star-K Rabbinic field representative. On these visits he will check ingredients, products, labels, etc. in order to monitor and audit compliance with the terms of the agreement.

If, at any time after the commencement of certification, your company wishes to introduce a new product or to make changes to the approved list of ingredients, the Kashrus Administrator assigned to your company should be notified. We will work with you in a timely fashion to seek approval for these changes and to resolve any other issues which may arise while the kosher certification is in effect.

Your newly certified company will now be listed in our products directory and on our website. We at the Star-K are committed to making your kosher certification experience an efficient and beneficial one. This is only the beginning of what we hope will be an ongoing relationship between your company and the Star-K.

We appreciate your interest in Star-K Kosher Certification.