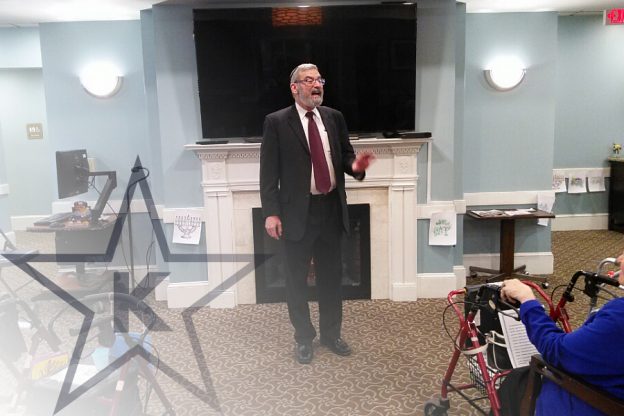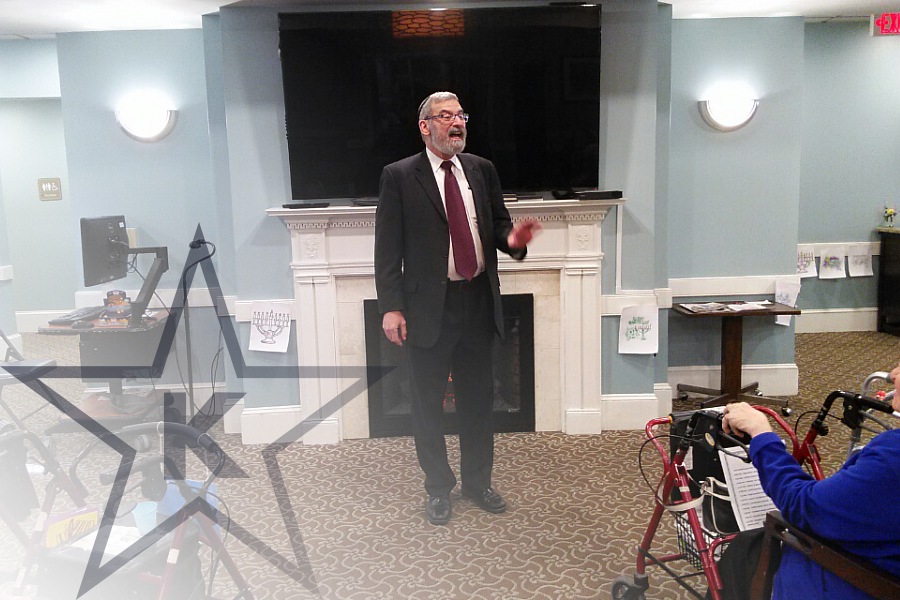 For many assisted living and nursing home residents, some of whom have kept kosher their entire lives, a facility with a trustworthy kosher certification is non-negotiable; for others, it is a welcomed taste of tradition – literally! From a marketing standpoint, the importance of a facility's choice of a universally well-respected kashrus agency cannot be overstated.
Even prior to accepting the position of Executive Director of Tudor Heights Assisted Living Community – the forerunner of today's Tudor Heights, A Solvere Living Community – Dovid Lapin strongly urged the facility's management to partner with STAR-K.
"Clearly, the local supervision that had been in place for a number of years was not working, as the census was at 34 and there were 30 vacant rooms," recalls Mr. Lapin. "I asked for permission to begin a national marketing campaign, promoting Tudor Heights and STAR-K as partners in this beautiful state-of-the-art community. We truly branded ourselves as the quintessential Kosher Assisted Living Community, and the results spoke for themselves. Within one year, we were full with a waiting list; for the next year we maintained a census above 90%. Without a doubt, this partnership brought together quality care and exceptionally high standards of kashrus – exactly what was needed to make this venture the success it was. We attracted new residents from as far away as Denver, Miami, New York, New Jersey and California. The national – and international – reputation of STAR- K most definitely got the attention of prospective residents and their families. Without that piece of the puzzle, I believe we would have been spinning our wheels."
STAR-K currently certifies King David Nursing and Rehabilitation Center, and Tudor Heights in Baltimore, MD; CareOne in Teaneck, NJ; and, Dry Harbor Nursing Home in Middle Village (Queens), NY. The latter two facilities are Glatt Kosher, Cholov Yisroel and Pas Yisroel. STAR-K Kashrus Administrator Rabbi Shmuel Heinemann is a kashrus consultant for Menorah Park in Cleveland, OH; its campus houses several assisted living facilities and a full nursing home.
In providing the gold standard for kashrus in these facilities, STAR-K Kosher Certification goes beyond overseeing the kosher basics to bringing their residents a more holistic "kosher experience". As STAR-K Kashrus Administrator Rabbi Mayer Kurcfeld put it, the logistics of certifying assisted living and nursing home facilities involve overseeing the cooking of wholesome kosher meals and enforcing rules such as assigning appropriate lunch rooms for staff, monitoring outside food brought into the facility, and keeping the residents' food strictly kosher.
"Kosher food by itself is not enough; if you provide it without a kosher environment – a Jewish environment – you are not fulfilling all of the residents' needs," opines Rabbi Kurcfeld. "Even though STAR-K is not directly involved in that capacity, we are in a peripheral way – whether it is, for example, the scheduling of Shabbos and Yom Tov meals; preparing for the Pesach seder; coordinating davening with the activities schedule; or, modifying menus to include special holiday foods like hamantashen and matzah."
Rabbi Kurcfeld has personally been going the extra mile to create that non-tangible kosher ambiance in Tudor Heights. It started over 18 years ago, when he stopped by the facility that was then called 'Catered Living' to inspect the kitchen. He overheard the program director speaking German in an unsuccessful attempt to communicate in Yiddish to a resident. Rabbi Kurcfeld joined in the conversation, speaking and joking in Yiddish. The native Yiddish-speaking Brooklynite continued to visit this resident, chatting in Yiddish, and was eventually invited to conduct a Yiddish class.
"Besides giving the residents a Jewish flavor, I use it as a therapeutic method for challenging their memories and awakening their emotions," shares Rabbi Kurcfeld. "In that hour, I want to bring out the life in the residents, awakening those who are often just sitting there by helping them think, speak, remember, and react – bringing tears to their eyes when I tell a touching story, or making them laugh when I tell jokes. Of course, it is not purely selfless of me—when you give, you get back much more in return, and with no living grandparents I really look forward to that warm Bubba and Zeidy experience!"
Tudor Heights General Manager Shoshana Kesner adds, "Having a kosher kitchen and a STAR-K partnership allows us to be welcoming and inclusive of residents of all walks of Judaism… It's just not about the kosher food, it's about honoring tradition and Jewish living."