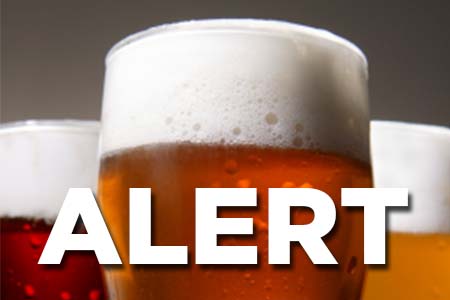 UPDATE: June 28, 2016
We have received updated information that effective this Friday, July 1, 2016, all beers sold in Maryland that were part of our previous alert of being Chometz Sheavar Alav HaPesach, can be assumed to be from after Pesach and are permitted.
Note that all flavored beers or hard beverages require reliable Hashgocho.  Check our beer listing for kosher approved beers and beverages.
_________________________________
Original Alert:
It has come to our attention that two large beer distribution companies in Baltimore and the surrounding areas are Jewish owned. As such, many brands of beer sold in our area are chometz she'avar alav haPesach, and may not be purchased at this time. A complete list of the affected beers can be found here.
These companies are the exclusive distributors of these brands in the listed areas.
The distributors have informed the Star-K that the stock of beer that they owned over Pesach will not be depleted until sometime in July. A more precise date will be posted as soon as it becomes available. Please check our website after July 1st for an update. Until that time, these beers should not be purchased.
If you have already purchased any of these beers after Pesach, please consult your Rov for guidance.
To our knowledge, all other brands of beers that are not included on the above list do not pose a problem. Also, any beer (even the above mentioned brands) can be purchased at Kosher Bite located at 6309 Reisterstown Rd. since they are from before Pesach.
The distributors have worked with us to pinpoint new merchandise that arrived or will arrive after Pesach which can be identified by the date codes on the bottle, as per the list here.  Bottles with these codes may be purchased, and are free from any concern of chometz she'avar alav haPesach.  Note that these bottles are not yet available in stores, but will be available before July. The list also includes some common brands that are not of concern at all.
This information applies only to Baltimore City and Baltimore County and the counties specified in the list above. We do not have any information about beers sold outside of Maryland.